Solus Speakers With Look And Feel Of Real Rock For Outdoor Entertainment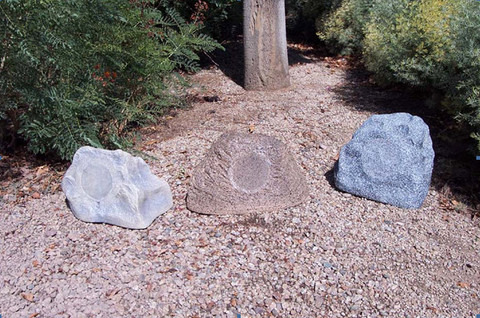 Planning on a backyard, barbecue or pool party? Summer is not over yet, there is still time to showcase your hard-work garden and beautiful landscape with style. Take the party outdoor with Solus's newest High-Resolution Rock series speakers. It combines aesthetic design and high performance sound quality for hot summer outdoor entertainment.
The weather resistant Rock series speakers while not an active or wireless speakers but it employ accurate, natural sounding filter networks, protection networks, double internal bracing, and many other features that compliment their smooth response and extended bass.
Three different rock sizes, colors and shapes are available in two-way speaker designed with Kapton VC, formers dual polymer cones and neo-driven dome tweeters that's capable of handling 15-150watt. The three 5-inch, 6-inch and 8-inch woofer speaker has a frequency response range of 50,60 and 70Hz to 20kHz accordingly. Price and availability is yet to be determined.