SoloCam takes selfie sticks to next level with built-in microphone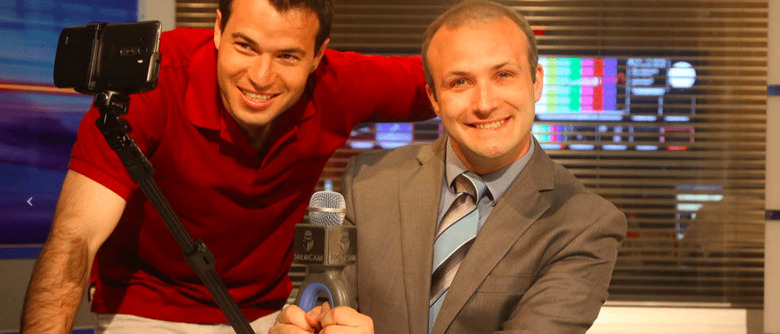 With Periscope and such offerings, being a whenever-you-feel-like-it reporter is pretty easy, but producing a stable video with good audio isn't when you're on your own. Enter the new SoloCam "selfie stick", which functions the same way as other smartphone-centric monopods, but with a big microphone on the end that doubles as a handle for the selfie stick. When using it, the resulting footage shows a microphone in the user's hand and stabilized footage. Joining the microphone are a few other features.
You can see an example of the footage produced by the SoloCam below — it is essentially a selfie stick that adds an external microphone to your camera. The microphone is said to produce high-definition audio, and is joined by a joystick control for the stick's different unspecified functions.
In addition, the SoloCam will come with a related mobile app that can function as a teleprompter or karaoke app, among other things, for recording sessions. SoloCam is keeping quiet about some of the stick's features, but promises they will be releasing more details when the product makes it official debut.
The SoloCam selfie stick will be launching on Indiegogo on June 22, and though we don't know what other details will be revealed with its launch, we do know that it will be priced at $49 USD. Those who back the product will get a 30-percent discount.
SOURCE: Photography Blog