SolaWerks SolaPad case shipping soon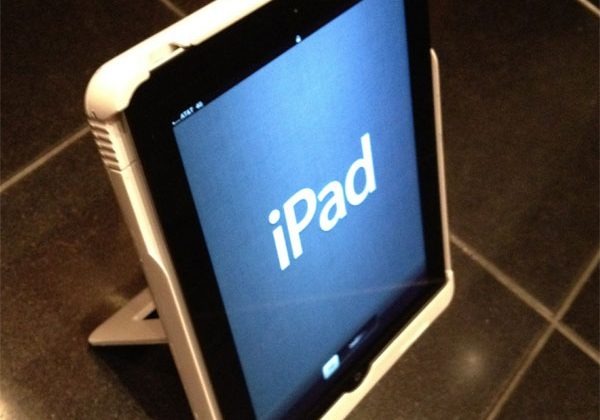 Keeping your iPad and iPhone charged up when you're away from an outlet and on the go can be challenging. There are a number of battery backups and even a few solar chargers on the market to help keep you juiced up and working. A company called SolaWerks has announced that it will have a new case for the iPad with a solar panel on the back shipping very soon.
The case is called the SolaPad, and the company is withholding the technical details of the case right now. Despite not knowing all the technical details, you can reserve one for yourself if you want. The few details that we do know about the case is that it promises to add double the battery life and has high-quality integrated speakers.
The case also promises to protect the iPad from drops of up to 6 feet. The case also allows to users to directly connect the iPad to the wall when near an outlet or recharge using a solar panel that can draw power from sunlight or fluorescent lighting indoors. The company offers an iPhone version of this case that has a 1500 mAh hour battery and a solar panel that generates 5 V of power at 80 mA. The iPad version will certainly have a larger battery and generate more power thanks to a larger solar panel. The company is predicting the SolaPad will ship the first week of June.