Solar-powered headphones let you rock all day in the sun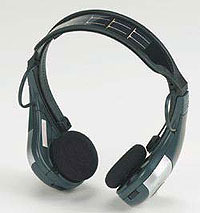 Solar-powered gadgets are the best. It's just such a hassle to mess with recharging batteries all of the time, so it's nice to see products like these headphone that charge themselves while you're jogging outdoors or mowing you lawn.
The headphones have a built-in AM/FM tuner for your listening pleasure. Sadly, that's the only way to pump music through these headphones. But they have a thin solar panel across the top that can gather enough energy in 4 hours of sunlight to let it run for a full 19 hours.
You can purchase one of these for just $49.99. Just think of how much money you'll save on batteries with these headphones.
Solar power arrives on headphones [via coolestgadgets]