Sol Republic Relays Sport Wireless headphones won't fall out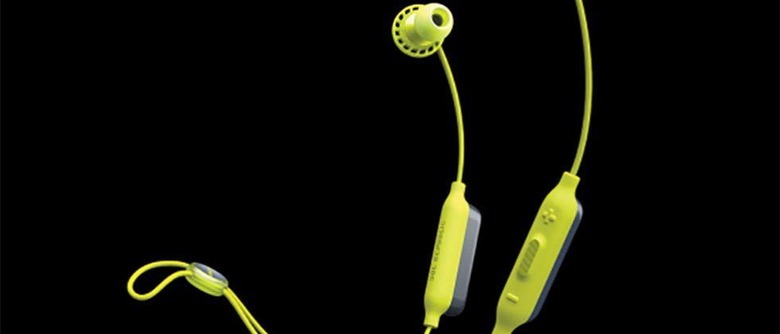 Sol Republic has some new headphones that it calls the ultimate sports headphones. The issue for people who are really into sports and want to listen to music at the same time is that normal headphones fall out of the ears with lots of activity. Sol Republic says that it spent two years doing the research to come up with these headphones.
Sol says that it removed the electronics from the ear for reliability and the move gave the device room for a larger battery as well. Moving the electronics also allowed for improved sound and Bluetooth connectivity. The headphones also have a quick charge circuit that lets you charge for ten minutes and get up to an hour of play.
The electronics are in water resistant pods that are around the user's neck. The headphones also have a mic built-in to allow you to take and receive calls as needed. On a full charge, the headphones are good for over 8 hours of use. The ear buds use a FreeFlex system to keep them in your ears even with exertion.
The headphones are IPX4 rated and are sweat resistant. The headphones are available in three colors including yellow, light blue, and black. Pricing is $79.99 and it appears that the black and yellow headphones are out of stock right now. Relays Sport headphones ship with four different ear tip sizes to help seal out the outside world when you listen to your music. The mic also allows the headphones to control Siri. For more details on how the headphones were created, check out the video below.
SOURCE: SolRepublic