Software update from Apple aims to fix battery woes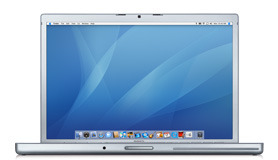 Those of you worried about your MacBook batteries will be able to breathe a sigh of relief. Apple has acknowledged the issue and released a fix.
They have released a software update that can be downloaded via Software Update, or by visiting Apple's support site. According to Apple the update will fix battery performance issues like short battery life and other battery issues.
If this does not fix your battery problems, Apple suggests contacting them to get the battery replaced.
Apple issues fix for notebook battery issues [via crave]