Softbank buys 70% of Sprint in $20.1bn deal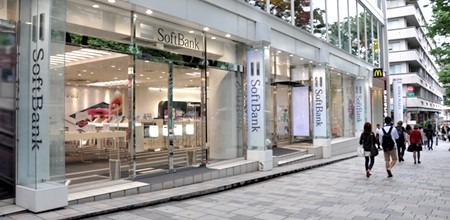 Japanese carrier Softbank has confirmed it is acquiring a majority share in Sprint, in a deal worth $20.1bn expected to be closed by mid-2013. The deal, rumored last week, will see Softbank pay $12.1bn to Sprint's existing shareholders to snap up the struggling US CDMA carrier, with the remaining $8bn used to "strengthen Sprint's balance sheet." The acquisition will see Softbank attempt to bring some Japanese-style LTE magic to Sprint's network in the US, with current CEO Dan Hesse remaining on in his position.
A new company, New Sprint – fully owned by a Softbank holding company, unimaginatively named HoldCo – will be created to actually purchase the carrier. Post-transaction, Softbank's HoldCo will own approximately 79-percent of Sprint, and the formerly publicly-traded Sprint will own around 30-percent of New Sprint.
Sprint's headquarters will remain in Overland Park, Kansas, and three members of the current board will be carried over to a new, 10-member board of directors. If the deal fails because Softbank's financing doesn't come through, it must pay Sprint $600m; the same sum must be paid if Sprint goes on to accept a better offer from another company. If Sprint's shareholders don't agree on the deal, meanwhile, the carrier must pay "up to $75m" in contribution to Softbank's expenses.
"This is a transformative transaction for Sprint that creates immediate value for our stockholders, while providing an opportunity to participate in the future growth of a stronger, better capitalized Sprint going forward. Our management team is excited to work with SOFTBANK to learn from their successful deployment of LTE in Japan as we build out our advanced LTE network, improve the customer experience and continue the turnaround of our operations" Dan Hesse, CEO, Sprint
Post-transaction, Softbank will have "one of the largest mobile internet companies in the world" and have "one of the largest" combined subscriber bases between the US and Japan. Combined service revenue will be third highest in the world. Softbank says it will "leverage its deep expertise in smartphones and next-generation mobile networks, and its track record of success in competing in mature markets with large incumbents, to enhance Sprint's competitiveness in the US."
More details here [pdf link].