Snowden talks government, privacy, and having no regrets during live Q&A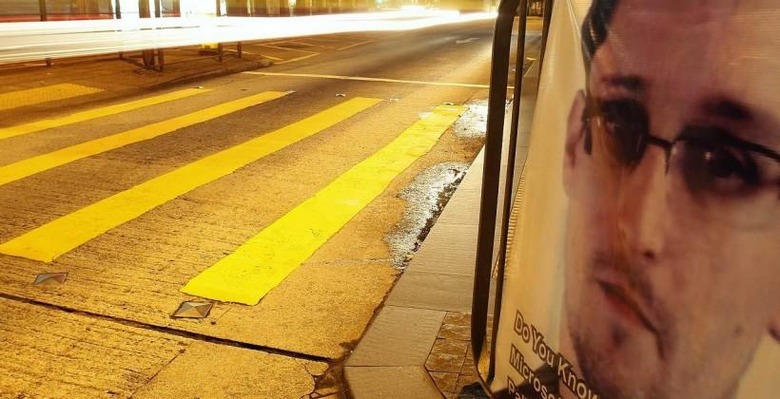 Since leaking a myriad of documents on NSA and government surveillance and taking roost in Russia, Edward Snowden has kept a low profile — until today. Via Twitter, the former NSA contractor was asked a slew of questions under the #AskSnowden hashtag, a handful of which he proceeded to answer with sufficiently long responses, including the proclamation that he has "no regrets".
Despite being asked numerous questions (that are still pouring in, though the Q&A session is over), Snowden responded to thirteen of them, including whether he thinks it is possible for the US to recover from "the damage NSA spying has done to our liberties". Says Snowden, yes, he does believe such is possible. "We can correct the laws, restrain the overreach of agencies, and hold the senior officials responsible for abusive programs to account."
He again addressed questions about whether there's any point in encrypting emails and how fast the NSA can decrypt AES-encrypted messages, as well.
As I've said before, properly implemented strong encryption works. What you have to worry about are the endpoints. If someone can steal you keys (or the pre-encryption plaintext), no amount of cryptography will protect you.

However, that doesn't mean end-to-end crypto is a lost cause. By combining robust endpoint security with transport security, people can have much greater confidence in their day to day communications.
He commented on the Obama administration's whistleblowing protection act, pointing out that it does not protect contractors. He also said that "there are so many holes in the laws," and went on to call the timing of President Obama's speech as "particularly interesting" for numerous reasons, stating the NSA has an "incredibly narrow definition of abuse."
There are several other questions, and it is all rounded out by some of Snowden's personal feelings on what he did. When asked whether he was concerned due to recent reports that have surfaced with threats to his life, said Snowden:
"It's concerning, to me, but primarily for reasons you might not expect.

That current, serving officials of our government are so comfortable in their authorities that they're willing to tell reporters on the record that they think the due process protections of the 5th Amendment of our Constitution are outdated concepts. These are the same officials telling us to trust that they'll honor the 4th and 1st Amendments. This should bother all of us.

The fact that it's also a direct threat to my life is something I am aware of, but I'm not going to be intimidated. Doing the right thing means having no regrets."
SOURCE: Free Snowden
Image via BI