Snowden aims to counter digital surveillance with this iPhone case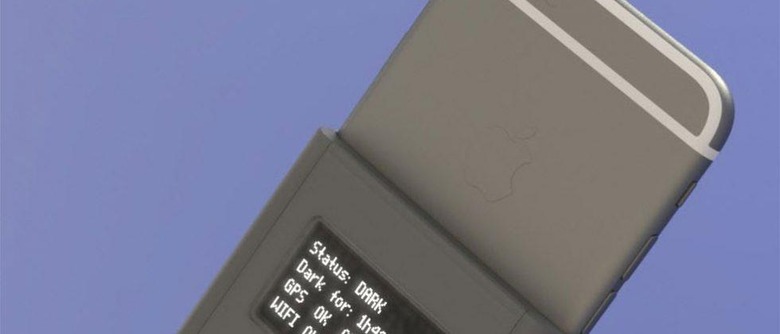 Edward Snowden and Andrew Huang have published details on a project that is intended to outline a device and methods that can be used to counter lawful abuses of digital surveillance. According to the abstract, journalists and other high-value targets could easily be the target of an enemy with the technology needed to pick up the information that your mobile devices like smartphones put out.
These signals that come from our mobile devices have no "meaningful" legal protection according to the abstract meaning they are open to snooping by the government and other institutions. This snooping could give the institutions comprehensive records of phone emissions without the user of the smartphone even knowing it is happening.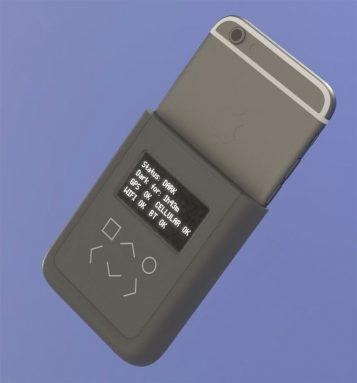 The goal of the device described in the abstract is to give journalist and others tools to be able to determine when their smartphones are tracking or disclosing their location, even when the devices are supposed to be in airplane mode with all location services turned off. The goal is to perform this action using an open source, user inspectable and field verifiable module that attaches to an existing smartphone.
The rendering here is what the designers envision the device looking like. It has a small screen that shows how long the device has been "dark" for, presumably meaning not transmitting any location data. It also shows "ok" on specific services like GPS, cellular, WiFi, and Bluetooth. A hardware device such as this that can piggyback on any normal smartphone might prove to be a very useful and popular device for folks who are concerned with their privacy. The abstract does talk about modifying parts of the iPhone used in the sample; it's unclear if this will be required on a production version of the device. There is no word on when the device might come to market or how much it might cost.
SOURCE: