SNES Classic Edition in stock at GameStop and ThinkGeek this week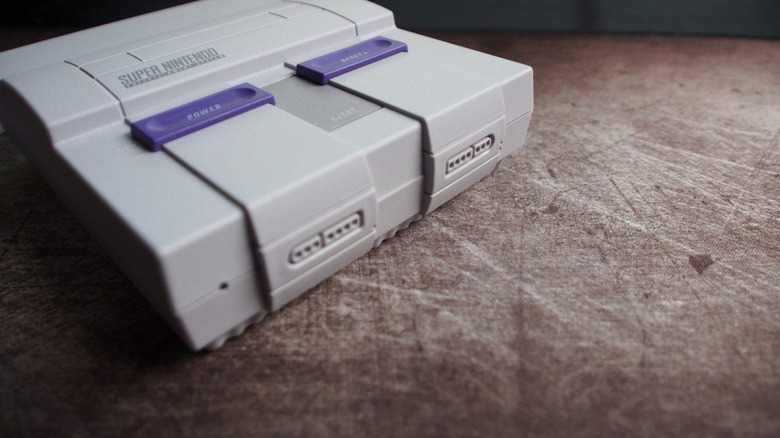 Here's a bit of good news for those of you still looking for an SNES Classic Edition: the hot ticket mini console will be back in stock at GameStop and ThinkGeek this week. This is one of the first restocks we've heard about since launch, so perhaps this means that other retailers will soon get new stock of their own in? That remains to be seen, but if you want a chance at getting an SNES Classic Edition as soon as possible, it seems that GameStop and ThinkGeek are your best bets.
GameStop says that the restock begins today at its brick and mortar stores. In talking with GameSpot, the company said that all of its US stores should have their full allotment of SNES Classics by Thursday, so if you don't find any in your search today, it'll be worth checking back tomorrow and the next day. For that matter, it may even be worth waiting in line before the doors of your local GameStop open on Wednesday, if only to increase your chances.
READ MORE: SNES Classic Edition reviewIf you luck out at GameStop's brick and mortar stores, you could always try online. Beginning tomorrow, the SNES Classic Edition will be in stock at both GameStop and ThinkGeek's websites, both as a standalone product and as part of a bundle. GameStop isn't specific when it comes to what's actually in those bundles, but assuming they aren't too terribly expensive, they still might be a good buy.
After all, price gougers are currently out in force on eBay. A quick glance at the listings for SNES Classics shows a "Buy It Now" price that bottoms out at $150 – $70 more than the $80 retail price for the SNES Classic. In a lot of cases, that price climbs up over $200, so even if GameStop and ThinkGeek's bundles end up giving you a bunch of stuff you don't want, they could very well end up being the cheapest option.
Of course, if you can make it to a physical GameStop store today, that's probably your best bet. Online listings for the SNES Classic are bound to sell out almost immediately, so don't count on getting one though those channels. We'll keep you posted about any new in stock alerts, but for now, good luck if you plan to try your luck at GameStop.