Snapguide becomes first to have seamless Pinterest integration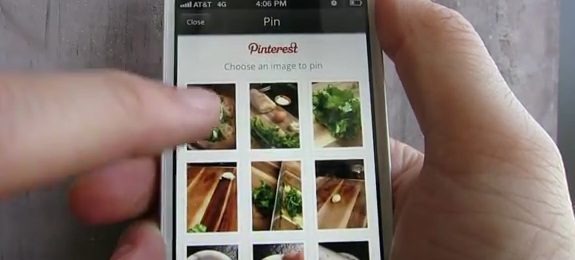 Pinterest may be the third most popular social network on the Internet, but up to this point its presence on third-party mobile apps has been minimal. It doesn't offer developers an API (application programming interface) and there is no universal log-in feature like other services such as Facebook. But Snapguide, a newbie in the iPhone App Store that wants to make its mark in the social media world, wants to change that.
The app lets users create how-to guides, allowing them to easily incorporate pictures and videos. The idea is to post the guides online and share knowledge with others in a social and viral way. It has had integration with other networks like Facebook and Twitter from the outset, some three weeks ago. But now, recognizing the extreme growth and increasing importance of Pinterest, it has added that to the list.
Because Pinterest doesn't have its own API, that means Snapguide had to work directly with the Pinterest team. In the end, though, the result is a product that works seamlessly for end users. As for whether or not there will be a Pinterest API any time soon, Snapguide founder Daniel Raffel told paidContent, "I am confident they are doing everything they can to give developers high-quality APIs to interact with. I'm sure some great news will be coming soon and that when they launch developers will be very happy." Let's hope. Having a strong API is now a crucial part of any social network.
[via paidContent]