Snapdragon 412, 212 pushes the low-end even higher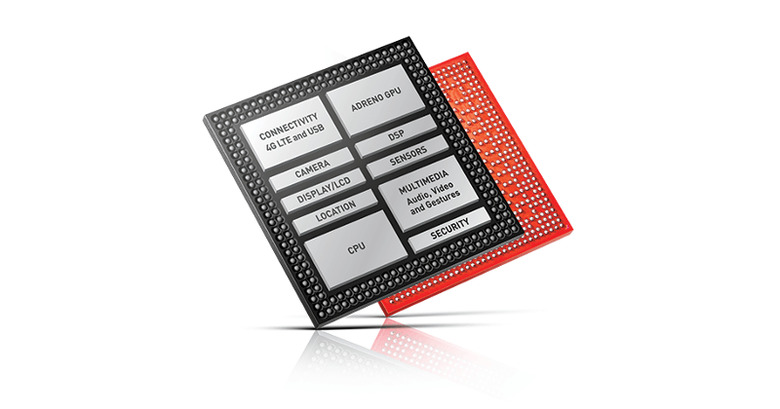 Qualcomm has received a lot of flak for the Snapdragon 810 and its overheating infamy. But while that is indeed big news, it is so far the only huge blot in the company's track record. Qualcomm's Snapdragons continue to power a whole range of devices, from the high-end flagships to the low-end budget phones. And with the new Snapdragon 412 and 212 chips, Qualcomm is again trying to push the boundaries of low tier devices, further eating into the once untouchable market dominated by MediaTek.
When Qualcomm unveiled the Snapdragon 410 and 210 September last year, it was already making history. The two chips, destined for low to mid range devices, brought along their own LTE chips, giving budget smartphones the LTE advantage formerly reserved for more expensive handsets. It not only brought just plain 4G LTE but Cat 4 speeds and even Carrier Aggregation. Their successors, the 412 and 212, respectively, push things up just wee bit in line with the demands of today's mobile users.
In particular, Qualcomm has boosted the clock speeds of the chips. The Snapdragon 412, for example, now clocks at 1.4 GHz for each of its four cores, instead of the 410's 1.2 GHz. It's still the same Cortex-A53, meaning 64-bit. The GPU remains the same Adreno 306 and most of the features also remain unchanged. There's still support for a 13 megapixel camera, Full HD recording, and an X5 LTE modem for Cat 4 speeds.

The Snapdragon 212 is naturally less powerful. For one, this quad-core chip sports only a 32-bit architecture. Speed has been improved from 1.7 Ghz on the 210 to 1.3 Ghz. Like the 412, the rest of the specs remain unchanged, including the Adreno 304 GPU, X5 LTE modem, its support for an 8 megapixel camera, and Full HD video recording.

Despite being low-end chips, the Snapdragon 412 and 212 feature some of Qualcomm's best technologies, like Quick Charge for fast charging action. The chip maker has not yet announced any time line for the chip's market availability, though if they have already been available to hardware customers for a while, we could see some devices sporting these chips come IFA 2015 next month.