Snapchat's 'Literally Can't Even' panned by users, critics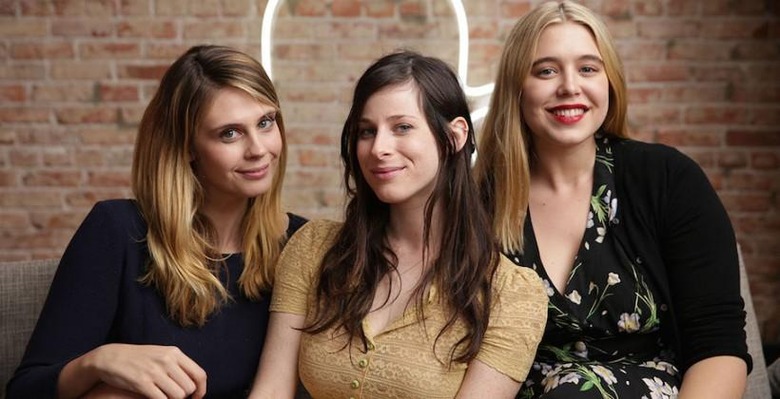 Yesterday saw the debut of Snapchat's first original web series, Literally Can't Even, and users of the ephemeral messaging app are widely giving it a big thumbs-down. The show is written by and stars Sasha Spielberg and Emily Goldwyn, who play two 20-somethings living their life. The first episode, titled Sip & Surf Pool Party XXX, is just under 5 minutes long, and is a debut of Snapchat's initiative to create original content and publish it exclusively to the messaging platform. Read on to see what viewers had to say.
Probably the most popular adjective used to describe episode one has been "cringeworthy." From the writing to the over-the-top acting, very few had good things to say about the micro show. One analysis described Literally Can't Even as an attempt by a company to desperately trying to seem "cool" to the young, hip crowd, and as a result fails miserably.
I watched a generous 90 seconds of the new Snapchat original web series "Literally Can't Even," but I literally couldn't even. It was awful.

— Maya Kosoff (@mekosoff) January 31, 2015
The original content in Snapchat Discover can be so much better. Literally Can't Even = charmless, unfunny attempt at Broad City

— Ben Cunningham (@codeblue87) January 31, 2015
I watched Snapchat's "Literally Can't Even" and I get it's supposed to be a parody and all, but it's on par with Mean Girls 2.

— Mila Georgieva (@mila_georgieva) January 31, 2015
One unique aspect demonstrated in the first episode, which is set to disappear after 24 hours, is how the show skillfully used the portrait format of a smartphone screen. Video is shot from the characters point of view, and often the screen is split in half, giving you the perspective of two people at the same time.
Unfortunately the content itself doesn't make up for the presentation. The basic synopsis of the episode is that the two girls start of debating whether or not to go to a pool party, eventually going, and dealing with their own unwanted situations. Relying on every cliché you could imagine, you'll find a colorful mix of young adults trying to be cool, alcohol, and stereotypical clueless college students.
Literally can't even believe I watched @Snapchat's new Literally Can't Even. Rich white girls! Party! Booze! Dubstep! Wooooooo!

— Matthew Bryan Beck (@iBeck) January 31, 2015
Sorry @Snapchat, but 'Literally Can't Even' was the worst 4min of this day. And that's really bad.

— João Gonçalves (@jpmgoncalves) January 31, 2015
Luckily (or not?), the episode has already been posted on YouTube, so you can watch and decide for yourself. If it has already disappeared from the Snap Channel inside Snapchat, here's your chance to catch up and decide if you want to invest in episode two, scheduled for next Saturday.
MORE The Next Web, Mashable, Venture Beat