Snapchat Spectacles 2 leaked: Looks like they're real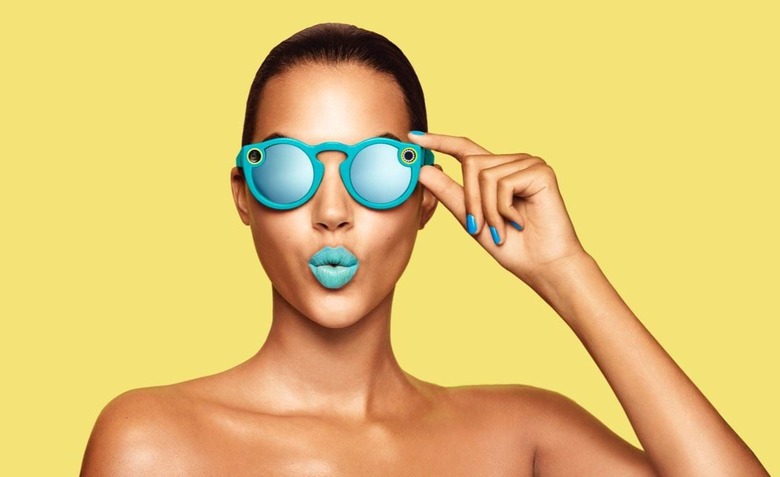 Though the first version of Snapchat's Spectacles were ultimately a disappointment, it looks like the company will press on. Recent rumors have claimed that Snapchat will look to release two new versions of Spectacles in the near future – one this year and the second next year. It would appear these reports are legitimate, as today a filing for 2018's Spectacles popped up at the FCC.
The FCC filing is heavily redacted, which means that it doesn't offer many actual details about the device, but it tells us enough to know that we're talking about Spectacles v2 here. For instance, the filing is for a "wearable video camera" from Snap Inc. and carries an FCC ID of 2AIRN-002.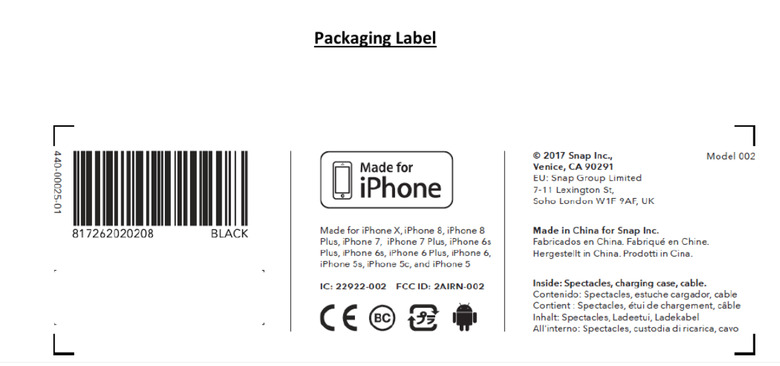 As if that wasn't enough, images of the proposed packing label for the device mention "Spectacles" specifically, leaving little question about the product at the center of this filing. The filing tells us that these new Spectacles will support 802.11ac WiFi and Bluetooth 4.2 as new connectivity options, but other than that, it's fairly limited in scope thanks to multiple confidentiality requests. Some of these confidentiality requests are permanent while others are short-term, and Snap asks that the short-term items be kept under wraps until May 26, 2018.
Perhaps we'll find out more about Spectacles v2 by then? With summer quickly approaching in the northern hemisphere, Snap will probably want to have Spectacles v2 on shelves in the US and Europe at some point within the next few months. That is, of course, assuming that Snap plans to release a new version of Spectacles in the first place.
A report from early March and this FCC filing definitely suggest that's going to happen, but keep in mind that filings like this don't always mean release is a certainty. If Spectacles v2 are indeed on deck for 2018, we'll hopefully get official word at some point in the next month or two. Stay tuned for more.