Snapchat Map Explore might make you put your phone away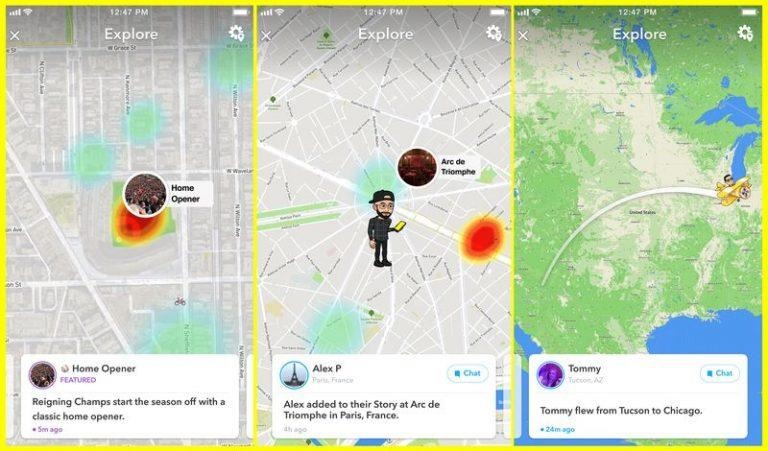 Snapchat's Snap Map feature is getting a fairly big update, it would appear. Rolling out over the next few weeks is a new feature called Map Explore, which aims to make Snap Map easier to use. Who knows – once this update is in place, you might be prompted to spend more time with your friends in real life and less time on Snapchat being a passive observer to what they have going on.
Snapchat revealed Map Explore in a statement to The Verge today. According to the company, Map Explore is apparently a tool meant to make navigating your Snap Map easier. "We made Map Explore because we noticed that when you open the Map, you aren't always sure where to start your journey," Snapchat told The Verge. "Unless you swiped outside your city, you might never see some of the amazing events our community is capturing."
Instead of waiting on you to scroll through your Snap Map yourself, Map Explore will automate the process for you. To access it, you'll need to pull up your Snap Map as you've always done, by pinching to zoom out from the camera, discovery, or friends pages. From there, tap on the new updates you see appear at the bottom of the page, and the swipe horizontally to scroll through your Snap Map stories.
Map Explore will feature updates from your friends and from the "Our Story" feature Snapchat launched with Snap Map, which will show you Stories from people around the world. Updates from other users will be available for up to 24 hours, though The Verge says that only one update is allowed per user at a time. If you want to update your own within that 24 hour window, you can delete your status and create a new one.
Snap Map is more than just a tool to see what your friends are up to, as you can use it to view publicly shared stories from users around the world. With that in mind, something like Map Explore should make it easier to feel a little more connected to the world around you. We'll see this feature roll out to Snapchat users globally over the next few weeks, so keep an eye out for it.