Snapchat fix: Streaks saved, thank goodness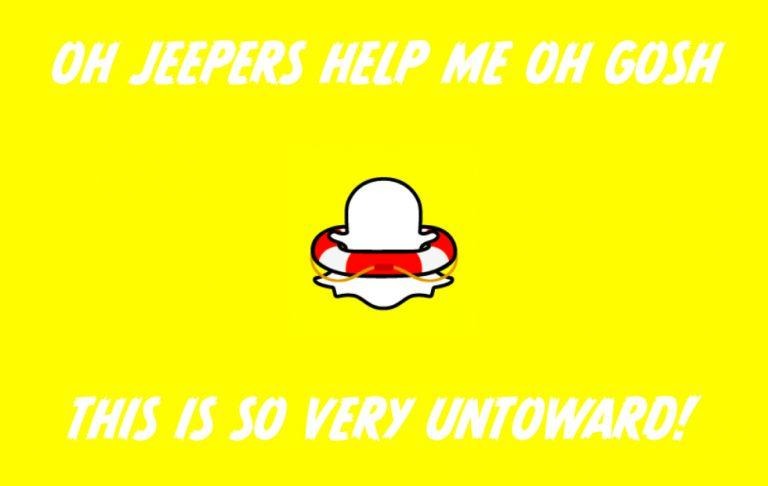 A fix is in the mix for Snapchat, an app whose servers had issues over the past 24 hours. Those users with Snapchat on either Android or iOS (assuming you're not using the app with some 3rd-party off-the-wall system), can try the following to save their Snap Streaks. The first step requires that you hold your breath, because you're about to turn off the internet!
This method of keeping one's Snap Streaks should work for multiple kinds of down-time situations in Snapchat, not just the one we're in the middle of right this minute. If you're in Snapchat and you send a Snap while we're in the downed server situation we're in now, you won't retain your Snap Streak. If, however, you switch off the web, you'll be able to push a temporary fix.
1. Open Snapchat
2. Turn off web connectivity in Settings (with Snapchat open)
3. Send Snaps*
4. Turn internet back on (with Snapchat open)
5. Resend Snaps
*Note here that you won't actually be sending Snaps in their entirety. Each Snap sent in this way (with the internet turned off) will save locally. Once the internet is re-activated, all saved Snaps will be sent, one by one, in a way that does not crash the app. Why? I have absolutely no idea at all – clearly it's magic.
A more permanent fix to the issues that rose in the past day seem to have to do with force-closing. In Android, find the icon for Snapchat and hold down instead of tapping. Access app info and Force Close the app. In iOS, close the app in your app-switching window with a swipe upward and out.
"We're aware many Snapchatters are experiencing crashing on the app. We're looking into it and working on a fix!" Snapchat Support continued, "Update: We were able to patch things up and resolve the issue causing the app to crash. If you're still having trouble, try force-closing the app. Thank you for your patience."