Snapchat Context Cards offer up more information about the Snaps you see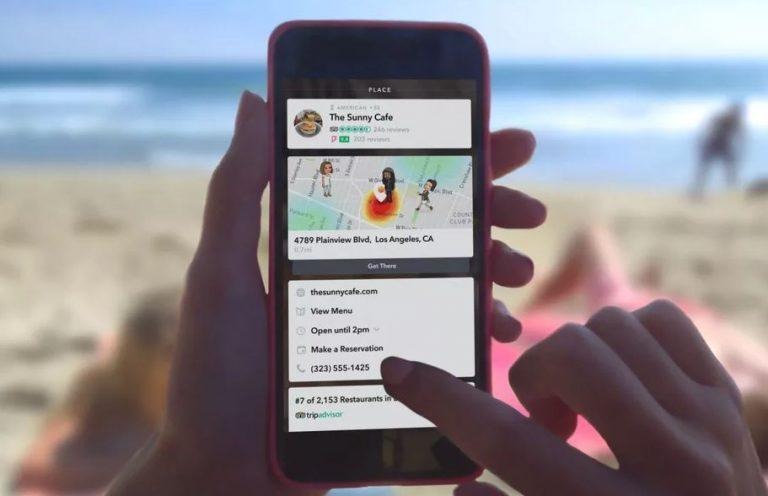 Today we're seeing Snapchat bolster its feature set in the face of increasing competition from the likes of Instagram. Launching today is a new feature called "Context Cards," which will offer extra information on the Snaps that you look at. Context Cards seem to go hand-in-hand with
Maps, and indeed, those who use Maps will probably get a lot of use out of Context Cards as well.
In a new post to the
, the company outlines just what it is that these Context Cards do. Though they're somewhat self-explanatory, there are some interesting quirks to them that may not be evident from the name alone.
Essentially, when you find yourself intrigued by what you see in a Snap, you simply swipe up from the bottom of the screen to see its relevant Context Card. The information you see there will be provided by Snapchat partners like FourSquare, TripAdvisor, and Michelin. For instance, if your friend sends you a Snap from a restaurant, you can swipe up to see a Context Card that houses its location, user reviews, and contact information.
If you decide you'd like to meet your friends there, you can even use the Context Card to summon ride from Uber or place a reservation through OpenTable. Context Cards won't be limited to single Snaps either, as Snapchat is integrating them into Stories as well. Context Cards will evolve over time, as Snapchat receives feedback from users who put the feature through its paces.
The addition of these Context Cards is a smart move, considering how much Instagram has been beefing up its own Stories feature lately. Though Instagram seems to be
adding users at a faster clip than Snapchat
, it also has to worry about converting the Snapchat faithful if its wants to beat Snap at its own game. With Snapchat pumping up its own service with new features, it's now up to Instagram – which has had zero problem with borrowing Snapchat's ideas in the past – to make the next move. Context Cards should be going live today in the iOS and Android Snapchat apps in the US, UK, Canada, Australia, and New Zealand.