Snapchat 3D Camera Mode Could Be More Selfie Fun Than Slofies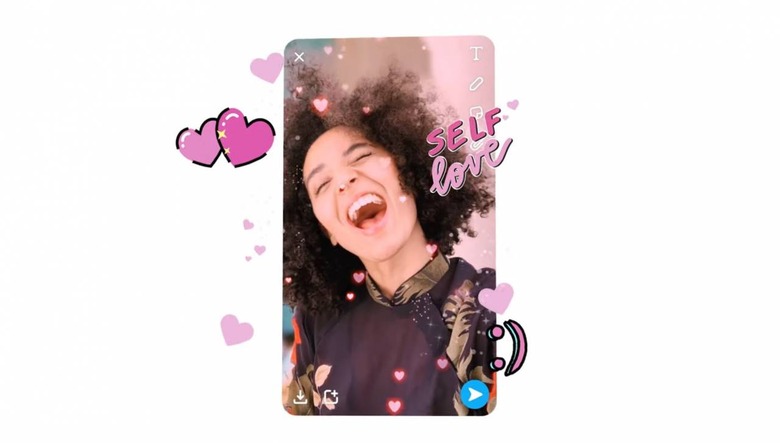 Snapchat today announced the addition of a new 3D camera mode for its mobile app. With this, you can create 3D snaps and send them to your friends, who can interact with them regardless of the phone they're using. In its unending battle against Instagram, Snapchat needs all the help it can get, and lately it's been looking to 3D for an edge.
In any case, Snapchat says that this new camera mode will "capture spatial detail" and allow users to change the perspective of the image when they angle their phones. Judging from the video embedded below, they definitely add a new dimension to the snaps you can create. Have a look for yourself:
Going hand-in-hand with this new mode are a collection of 3D effects that you can add to your snap to make them pop even more. You'll find these effects in the Filter Carousel. Snapchat says that even though everyone can view 3D snaps regardless of device, the camera mode itself is only rolling out to a "small handful" of devices to start, unfortunately without getting any more specific about which devices those are.
3D is something that Snapchat has been testing the waters with lately. Not only do we have this new mode joining the Snapchat app, but the recently-announced Spectacles v3 have some 3D capabilities of their own. Since Spectacles v3 are outfitted with dual cameras, users can shoot snaps and video clips in 3D and then play them back on the included 3D viewer.
If you encounter one of these 3D snaps, Snapchat says to give your phone a wiggle to "bring it to life." This 3D mode should be rolling out today, so check to see if you're one of the lucky ones to receive it the next time you pop open the app.