Snapcash lets you send money to friends via Snapchat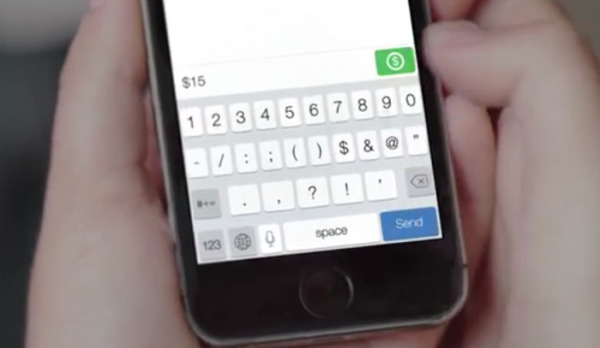 Snapchat users will soon have the option to send friends a few bucks via the vanishing messaging platform. Snapcash is a new function that resides within Snapchat, but uses a different service, Square, as a payment processor. To that end, Snapcash users quickly become Square users, as they'll need to set-up a Square account to take advantage of Snapcash. Fortunately, there isn't much to do aside from type. Snapchat recognizes that you've entered a dollar amount, and offers to let you actually send the cash along.
If you typed "hey, Nate, here's that $10 I owe you", Snapchat would read "$10" and bring up a small, green dollar-sign icon. That would, in turn, send a message that links to Square Cash. As such, you'll need to be a Square user.
Snapcash won't store your info, though, so don't worry about your financial info being stolen along with your adults-only snaps — all payment info is stored with Square.
Mobile payments are a big deal (see anything Apple Pay, ever), but peer-to-peer payment systems have struggled. A large part of that struggle is adoption, something Square has had trouble with.
User numbers are also something Snapchat has no issue with, making the partnership a smart move for Square, at least on paper. Snapcash is only available to US residents 18 and over, too.
It's not clear if Snapchat users can opt-out of Snapcash, or how the system might handle a message like "Nate, I think I still owe you $10" if you're not interested in sending the money via Snapcash/Square.
Source: Re/Code