Snakebyte Vyper, hands-on with the sleeper hit of Android gaming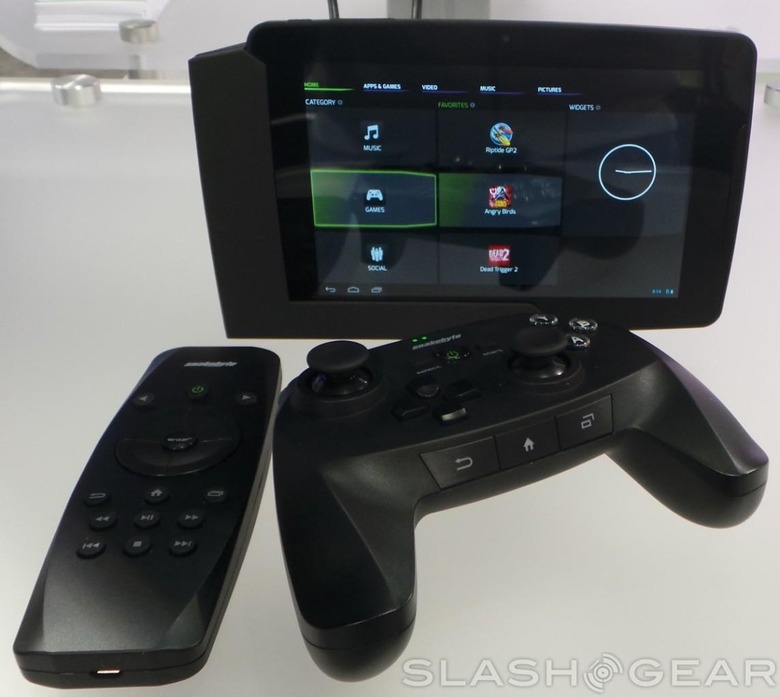 Android gaming can be a dime a dozen proposition. So many are getting into the console realm that it complicates the mindshare. Ouya, Gamestick, and the Mad Catz Mojo are the better known competitors in the field, but here at CES 2014, we had the chance to go hands-on with the Snakebyte Vyper. If you're not familiar with the new "console", it might be worth keeping in mind for your next Android purchase.
We say "console" because the Vyper is much more than an Ouya, or similar Android gaming platform. It's actually a 7-inch tablet with a dock, so you're really just streaming games to your TV via the tablet. That tablet has a 1280 x 800 resolution, 1GB RAM, and 8GB Memory. A 5MP rear shooter compliments a 2MP front camera, and a 1.6GHz quad-core processor keeps it all humming.
With the standard package, you'll get the tablet, dock, and 'AirMouse' controller. The AirMouse is more like a traditional remote, or maybe a Google TV controller. We like it for standard stuff, but for gaming, the $49.99 gaming controller upgrade is necessary. Snakebyte has a very different interface than we've seen, as it breaks things down to categories for you. Download a movie, and it goes under that heading. Music or games, same story.
The standard dock is L-shaped, and has two ports the tablet slides into. The game controller reminded us a bit of an Xbox One mixed with PS4. It had the normal dual joystick/D-Pad thing going on, as well as the now-familiar four button setup on the front. On the top, the triggers we've come to love since the early Playstation days make an appearance. It was comfy in the hand, but not quite the quality of a PS or Xbox controller.
We played Riptide GP2 via the docked tablet, and while initially odd playing with a controller, that out-of-place feeling went away quickly. We noticed no lag in performance, which really speaks to the Bluetooth connection. Just to be sure, we also played Riptide on the tablet immediately afterword. Yeah, no lag. At all. The controller experience was the same as the tablet.
There is a different dock, which is sold separately, but it's not quite as clean looking as the standard. It has a few extra ports around back, but we don't think we'd be in a hurry to upgrade. For a true cross-platform experience without having to buy a multitude of products, the Vyper is a great option. Android gaming on the big screen, and a tablet to boot. Snakebyte tells us their SDK is easy to implement, too, and they've worked hard to make it easy for Developers to adopt.
The standard package is $199.99, and with the upgrade to a game controller, the package is pushed to $249.99. If you're a serious gamer, this one is a great choice. Play on the go, or at home, all without worrying about your profiles syncing across devices.