Snail Games' W3D gaming smartphone now up for pre-order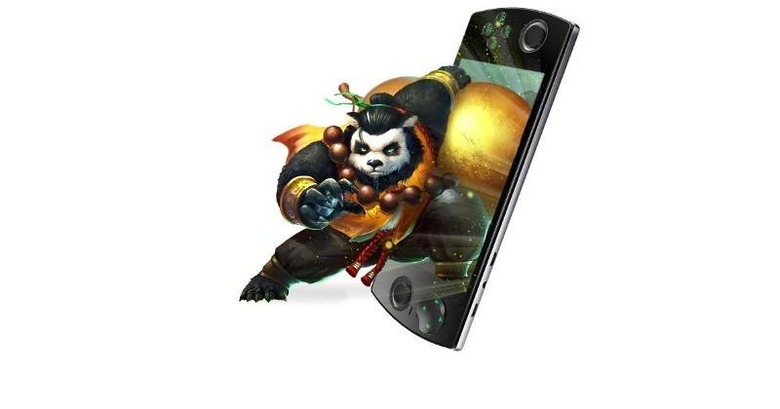 Archos may have, at least for now, given up on its mobile device gaming handheld mashup, but someone is taking up the cause. At CES early this year, Snail Games, a popular name in the mobile gaming world (Age of Wushu, Taichi Panda, Heroes of Gaia) showed off its own take on this niche device form factor. Called the W3D, the device is practically a tablet enclosed in a handheld frame, with a bit of 3DS gimmick on top. And now the W3D is available for pre-order, exclusively on Amazon.
Mobile gaming is a tricky business. While many do tout touch-friendly controls like swipes and taps, a lot more come with virtual d-pads that feel just inadequate at times. Bringing along a portable game pad, on the other hand, is also a drag. The solution? A combination of a mobile device and a gaming handheld. But whereas Archos' GamePad line, which so far has only 2 iterations, is practically a tablet in size and stature, the Snail Games W3D is simply a longer smartphone.
Specs of the gaming smartphone include an unidentified 2.0 GHz octa-core CPU, best guess is a MediaTek. There's 2 GB of RAM and 16 GB of storage. Not exactly a hot item, which would require a Tegra and 3 GB of RAM, but decent enough for gaming on the go. The screen is a 5.5-inch 1080p panel. That might sound disappointing in this age of 2K smartphones, but, at least on paper, it provides just the right balance between performance and battery savings. As for that battery, it's a huge 4,000 mAh pack, the largest you'll see in anything that claims to be a smartphone.
Of course, the W3D is more than just a smartphone, so we'll have to go beyond smartphone specs. Most prominent, of course, are the buttons and dual joysticks that flank the display. It makes the phone considerably longer and will make it awkward to use in a portrait orientation. Snail Games, for one reason or another, also saw it fit to introduce glasses-free 3D display and eye-tracking on the W3D. On the Nintendo 3DS, that's just fine as content have been designed to work with those features. Not exactly useful in the Android world, for now. Another trick that the smartphone/gaming handheld has up its sleeve is dual USB ports so that you can charge and transfer data at the same time.
If this has in any way made you interested enough to buy one, the Snail Games W3D has opened its pre-order phase on Amazon. The price is a bit high, $399.99 to be precise, for a smartphone of these specs, but, then again, it's no mere smartphone. Compatibility with Android games has not been fully disclosed but, like Archos, it comes with a tool to map touchscreen buttons to physical ones.
SOURCE: Snail Games