SMK-Link's Blu-Link Universal Remote Covers Everything, Even the PS3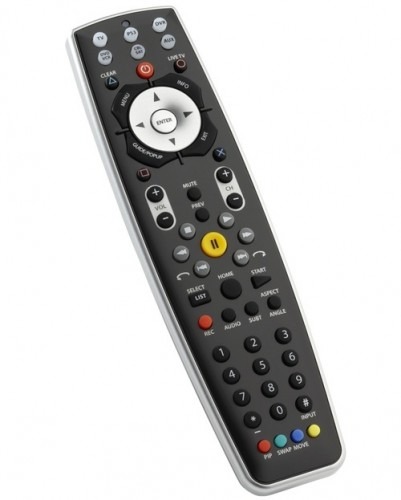 Universal remotes are still all the rage, right? Well, SMK-Link is either hoping that's still the case, or that there's still someone out there who hasn't consolidated all of their home entertainment remotes down into one, fancy-looking device. Of course, there's always the little fact that this remote, the Blu-Link, actually controls your PlayStation 3, too. And, according to SMK-Link, they're the first company to do it, while also including other home entertainment devices.
The remote utilizes a combination of Bluetooth/infrared to communicate with the devices, which does officially include Sony's PS3. And if you don't believe us, there's definitely the trademark buttons on that remote: square, triange, circle, and X. There's even a start, select, and Home. The Blu-Ray controls include Top Menu, Popup Menu, Angle, Audio Channel, and Subtitles. The Blu-Link is also known as an "advanced learning" remote. It will learn the button assignments from existing remotes, and it is user-configurable.
Blu-Link supports more than 400 brands of standard and HDTV television and flatscreens, 150 VCR brands, 200 Satellite receiver models, 100 Cable TV receiver brands, 50 DVR models, and 200 home theater surround sound systems. So it's a pretty safe bet that what you've got in that abode of yours, Blu-Link covers it. And let's face it, if you have each of those things, and you haven't already found a way to get rid of all those unnecessary remotes littering your coffee table, what better way to do it than this? It's available right now, and for a minimal $50.
[via Gizmodo]