SMI Eye Tracking Glasses 2.0 Will Record To A Smartphone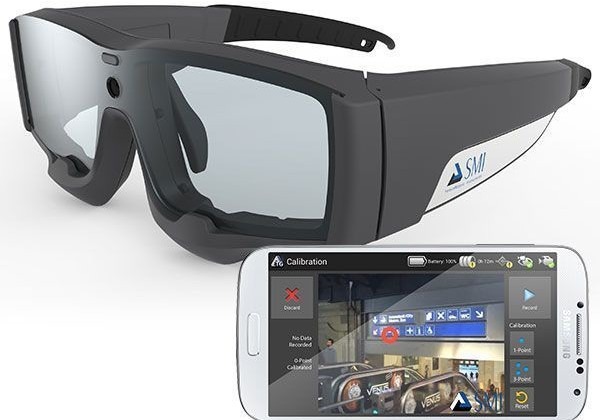 SensoMotoric Instruments (SMI) have returned with a new pair of the Eye Tracking Glasses. We saw SMI unveil what they were referring to as the first pair of 3D glasses with full eye-tracking capabilities back in February and as of today they have returned with Eye Tracking Glasses 2.0. And along with the 2.0 tag, these glasses arrive with some new functionality.
While the design looks to have changed a bit, that is likely not the biggest focus as these are not glasses that are necessarily designed to be worn out and about. Instead the SMI Eye Tracking Glasses have more of a business focus. SMI claims to have "revolutionized the way consumer researchers, sports scientists, usability experts and psychologists gain insights into the visual behaviour of users in a natural environment."
The SMI Eye Tracking Glasses 2.0 are arriving as a "mobile eye tracking device with a 60Hz binocular sampling rate." Or in simpler terms, these glasses can be used to measure visual behavior in real-world situations. Some of the potential use cases discussed include being able to test store shelf layouts, monitor athlete performance and even to monitor the efficiency of manufacturing processes. Getting back to that new feature though, that is recording, and it should fit in nicely for those potential use groups.
At present SMI has said the recording is done on a customized Samsung smartphone. Perhaps more important, being able to record to a smartphone will allow the user to not only be fully mobile but also record longer tasks and work-sessions without having to worry about running out of storage space.
Anyway, that all being said, similar to the lack of detail on what customizations were made to that Samsung smartphone, SMI has yet to offer anything in terms of when these will be available or how much they will cost.