Smartsuit Pro is a motion capture studio in one outfit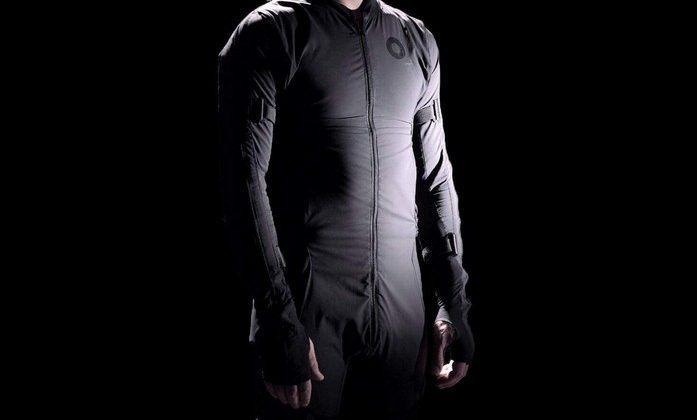 If you have played a modern video game or seen any movies with CGI characters, you have seen the results of motion capture. This is where the motion of an actor is captured and put into the game or movie. This sort of process requires some tech to pull off and a company called Rokoko has a new motion capture suit that it says puts an entire motion capture studio in one wireless bodysuit.
The suit itself is a fabric jumpsuit that is offered in small, medium, and large sizes. It is made to be flexible and durable to last. The real heart of the system is a network of sensors embedded in the fabric. The sensors are 19.9-DOF inertial sensors that measure 9 x 30 x 40mm. All those sensors connect to a hub that lies at the small of the back.
That hub measures 15 x 63 x 177mm. The Smartsuit Pro comes with a waterproof carry bag, the guide, and the textile suit along with all the sensors, cables, and hub. The suit also comes with Smartsuit Studio Pro license with native plugins for MotionBuilder, Unreal, and Unity.
The MSRP for the suit and software for a single unit is $2245, a bundle with three suits and all the other items is $6495, and the academic bundle is $4120 or two suits and the software. The company dos offer a SmartGlove extension that adds $345 to the price and includes miniature hand trackers, glove hub, and a flexible textile glove.
SOURCE: rokoko