SmartStick by FAVI brings Android to your HDTV for $50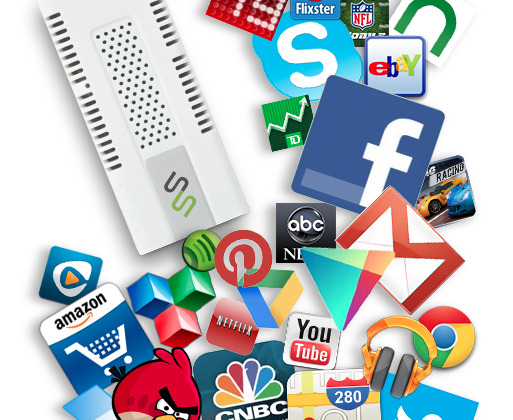 There's about to be a brand new smart TV in your living room with Android 4.1 Jelly Bean, wireless streaming abilities, and no more than a $50 price tag, all of this in a tiny dongle: FAVI's Streaming Stick. This little device comes in white or in black – though it wont matter as it'll be plugged in to the back or the side of your television in your HDMI port the entire time its in operation. Plug it in to the HDMI port, plug a mini-USB cord into the side of the stick for power, and connect your wireless keyboard and mouse for next-level Android-based media engagement!
This device comes by itself with a simple remote control or you can pay an extra $39.99 for FAVI's own mini wireless keyboard and touchpad mouse. You can also connect with DLNA and the device's own MediaSHARE app so you can stream media from your computer to the device. You've got Google Play on the device right on the device right out of the box, and it all connects to the web via wi-fi. The stick works with a slightly modified version of Android 4.1 Jelly Bean made specifically for the television of your choice – a startup sequence allows you to expand or retract your display area at will.
You've also got a standard headphone-sized audio port and a full-sized USB port so you can run a mouse or wired keyboard through the device if you wish. You can use a USB hub through the device if you wish for additional accessories, and any and all Android apps that don't require specific processors will work right out of the box. At the moment we're getting in contact with FAVI to check which processor this device does have, but they've been clear thus far on its ability to play basic games such as Angry Birds for sure.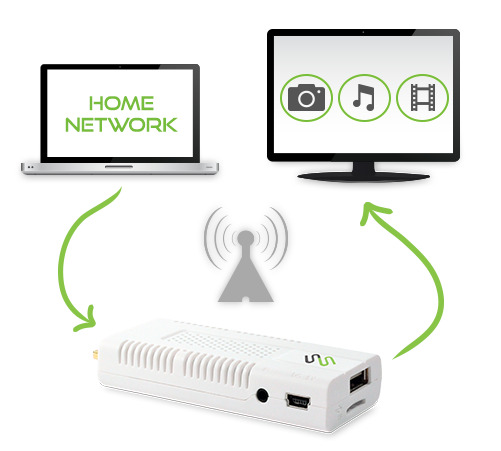 This device is up for pre-order now and will be shipping in October, coming in two iterations – the first is a 4GB internal storage version for $49, the second is $79 and includes 8GB of internal storage. Does it look like FAVI has made the instant-smart-TV device for you? Let us know if you're ready to jump in to the internet-connected TV universe with Android running the show!