Smartphone Market Still Growing, Samsung Not So Much, Gartner Says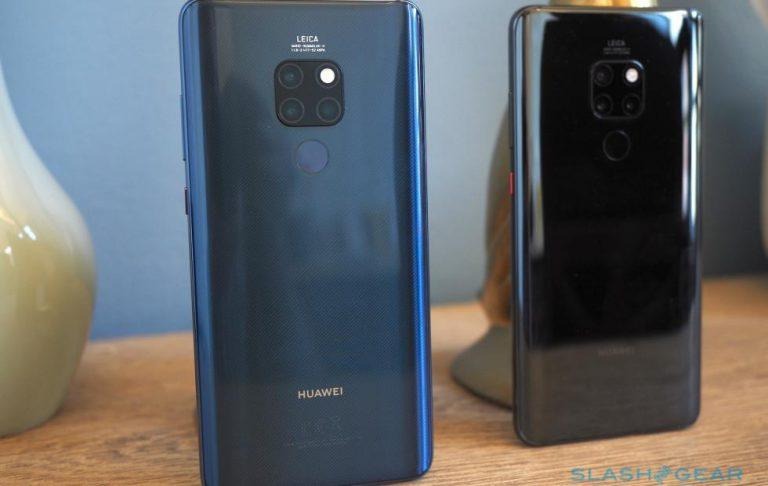 There have been whispers of the smartphone market's stagnation and decline given the oversaturation of choices and the plateau of mobile technology. That may be partially true but if Gartner's numbers are to be believed, the smartphone market has actually grown in the third quarter of 2018 compared to last year. That, however, is mostly thanks to Chinese OEMs who continue their barrage, despite and in spite of certain political tactics.
Gartner pretty much credits this year's market growth to Chinese smartphone makers like Huawei, Xiaomi, and OPPO. In fact, it says that if you take the three out of the equation, the market has actually shrunk in a year's time. That's because only these three companies saw sales growth, with Huawei leading the way.
Apple managed to ship nearly the exact same number of phones within those 12 months, with the iPhone XS Max noted to be more popular than the iPhone XS itself. Samsung, on the other hand, fell from having 22.3% of the market to just 18.9%. With Huawei's 13.4%, the gap between the two narrows even further.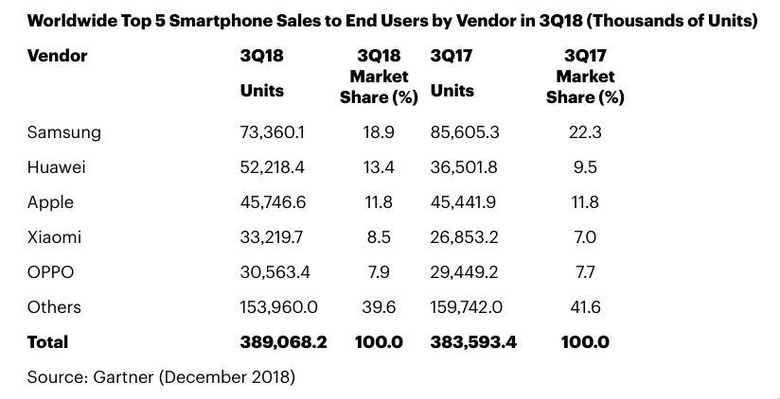 Gartner theorizes that it may be the preference of large screen phones in China that helped maintain the growth of this companies, as proven by the popularity of the larger iPhone XS Max. Chinese OEMs also continue to hammer at emerging markets outside China, challenging what small foothold the likes of Samsung have there.
It's not all doom and gloom for smartphones though. Gartner foresees the next wave of growth to come in two years, by 2020 at the earliest. And it will all be thanks to the adoption of 5G networks as well as, of course, foldable phones.