SmartFitty touchscreen smartwatch and fitness monitor debuts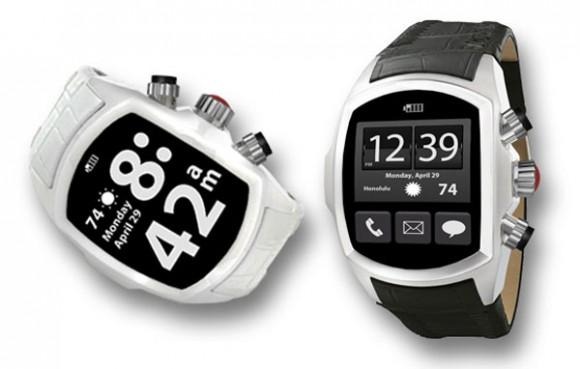 I had pretty much counted the watch out since most fans of technology had ditched the traditional watch in favor of using the clock on their mobile phone. The watch is coming back though with a new round of smartwatches that offer all kinds of intriguing features. The latest smartwatch to turn up on Indiegogo is the SmartFitty and it combines two types of products into one device.
Not only is this a touchscreen smartwatch, it's also an activity monitoring device. The watch can track your movements during the day and keep nine your sleep cycle at night. The watch is designed to interface with both Apple and Android smartphones. It synchronizes to smartphones via Bluetooth and provides notifications for all sorts of activities on your phone.
SmartFitty offers notifications for incoming calls, e-mail, text messages, calendar reminders, Facebook messages and posts, and twitter posts. The watch does have a dedicated silence button to turn off the alarms when you don't want to hear them. The activity monitoring portion of the watch tracks the number of steps you take, the distance walked during the day, and the number of calories you burn.
You can also set goals and the watch will track your progress towards them. The watch has some interesting applications built-in giving you the ability to change the watch face, control your music remotely, and check in via Facebook. Runners can use the watch to measure how fast they're going, the distance they've run, and how many calories they have burned. The watch even has an integrated SOS app to alert friends, family, and emergency services to your GPS location. The project is seeking $100,000 and so far has raised $2296 with 44 days to go. A pledge of $125 will get you an early bird special on one of the watches with a leather or rubber strap.
[via Indiegogo]