SmartDevices' $289 SmartQ T7 3G Android Tablet Gets Video Unboxing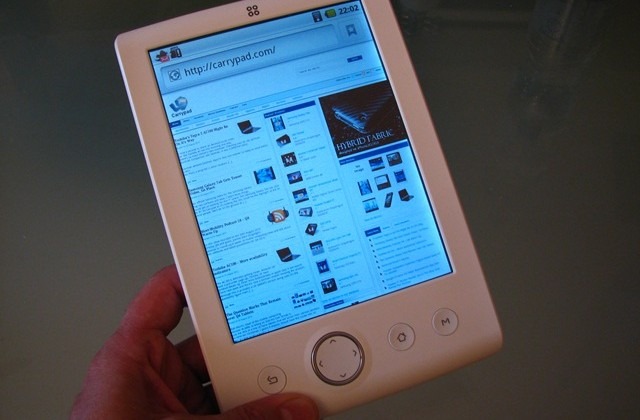 We have to admit, we didn't expect SmartDevices' SmartQ T7 tablet to make it to a launch outside of China, so the news that the 7-inch slate has dropped at Carrypad's German HQ is quite surprising.  They've wasted no time in unboxing the Android 2.1 tablet, and considering the $289 price tag ($249 if you don't mind missing out on 3G) they're impressed.
Video hands-on after the cut
Your money gets you a 7-inch 800 x 600 resistive touchscreen, WiFi, an SDHC card slot and USB OTG, though no GPS or Bluetooth.  It's apparently well-constructed and – on their unit at least – has both Android Market access and the Google suite of apps like Gmail.  What remains to be seen is how the 720MHz ARM11 processor copes – SmartDevices originally reckoned it was good enough for 1080p HD video playback, which is pretty ambitious (as well as relatively pointless, since there's no video output).