Smart Optimus 1.6TB SSD Reads 1GB Per Second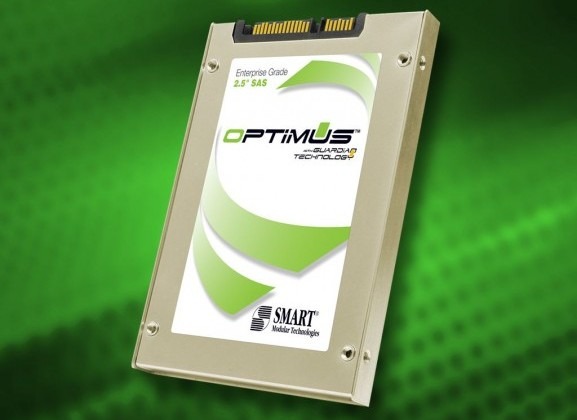 Smart Modular Technologies introduced today an enterprise level SSD that has just about the largest capacity and fastest reading speed of any SSD on the market right now. Called the Optimus, the SSD boasts capacities from 200GB up to 1.6TB and read speeds of up to 1GB per second, all packed into a 2.5-inch form factor.
The Optimus SSD uses a Serial Attached SCSI (SAS) 6Gb/s interface that offers 1000MB/s read speeds and 500MB/s write speeds. It comes in capacities of 200GB, 400GB, 800GB, and 1.6TB. And, since it's targeting the enterprise market, it also promises to be fail-safe with an added range of technologies, including FlashGuard, DriveGuard, and EverGuard, to ensure the safety of your data and the longevity of the drive. Smart Modular even offers a 5-year warranty.
No pricing information has been revealed yet, although it's certainly going to be a figure that will keep us loyal to our standard hard drives. However, the technologies introduced with the Optimus SSD will likely trickle down eventually for consumers, making this a nice preview of what's ahead.
[via Geek]