Smart Kid Baby Furniture Is Useful Once The Kid Can Climb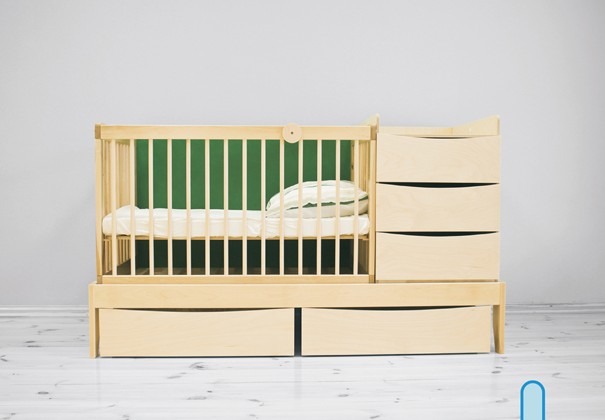 I have two kids and both are years outside the baby bed today. I can remember putting the beds for them both together only to toss them out in a few years when they learned to scale the side of the bed. Andensen Furniture has a new design concept that is perfect for the new parents looking to get some mileage out of their furniture.
The Smart Kid furniture starts out as your average crib with drawers under and beside the crib. You need lots of storage for diapers and maybe extra clothes for you until you learn to dodge the urine stream if you have a boy. My son always held a bit back to use the instant the wiener hit air.
Once the baby is too old for a crib, the whole thing can be transformed into a variety of other useful devices for an older kid's room. The setup can turn into a toddler bed with a desk and a green thingy that appears to be Velcro. It can also turn into one of those baby jail cells for when you need some time without chasing a toddler. Kid Smart has to be the coolest baby furniture ever.
[Via Yanko Design]