Smart hairbrush from Withings and L'Oreal monitors forceful brushing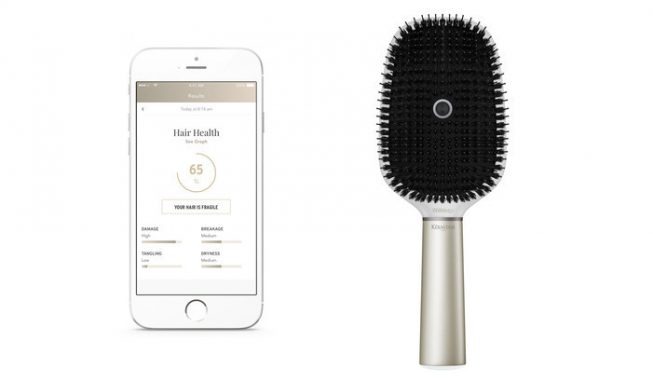 It's the year 2017 and we have smart cars, smart homes, smart appliances, and just about every other type of product "enhanced" with smarts, so it's time we stop brushing our hair with dumb hairbrushes. Thankfully, L'Oreal and Withings have teamed up to bring us out of the hair care dark ages with the first smart hairbrush, the Kérastase Hair Coach.
The device may look like a standard hairbrush, but it's packed with a microphone and sensors like a gyroscope, allowing it to collect data and monitor a user's hair while brushing. Before you ask "Why?" know that L'Oreal has found hair damage to be increasingly caused by forceful brushing, resulting in issued like split ends and breakage. So there you go.
The Hair Coach's microphone is said to listen for things like brushing patterns and detect frizziness and knots, while sensors track how much force is being applied while brushing, how long users brush, and even if their hair is wet or not. These are all things that would be difficult to determine without such smart tech, of course.
The brush pairs with a smartphone app which analyzes the data to offer a "hair quality score," brushing and management tips, and recommend L'Oreal hair care products to improve any issues. Specifics on the release and price for the Kérastase Hair Coach weren't confirmed, but it is due to start shipping later this year at around $200 or less.
SOURCE L'Oreal