Smart Forease Concept Is A Tiny Drop Top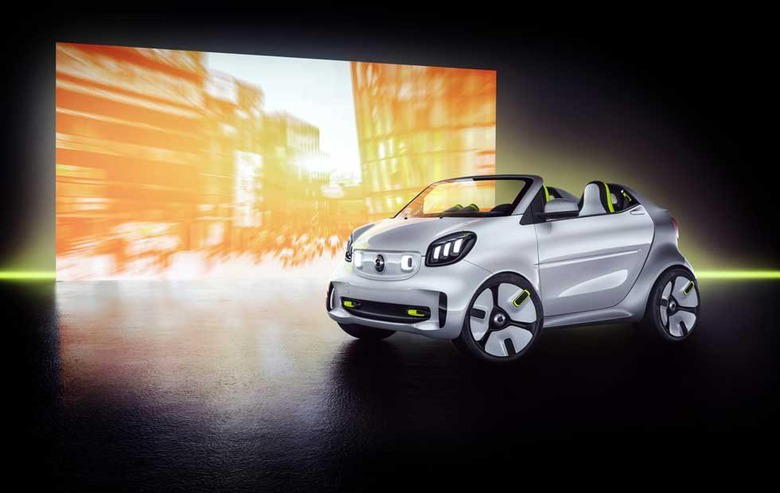 When it comes to tiny cars meant for running around a city, the Smart car line is about as small as it gets. At the Paris Motor Show, Smart is showing off a new concept car called the smart forease that is a very small, cartoon-like, two-seat convertible. The concept car is an EV.
Smart says that the car has no top and a shorter windscreen. It has a speedster look to it and there is no indication that it has a top that can be put up if needed. Forease's design is based on the Smart EQ fortwo cabrio. Smart says that the short windscreen offers less resistance to headwind.
The car promises to be maneuverable and liberating with its open top. There is a pair of domes behind the rear seat meant to protect occupants in an accident. Door handles are recessed into the doors of the car. The concept is in matte-silver with "steam green" accents inside and out.
The inside of the car carries over the steam green color. Air vents inside the car are replaced with round displays. One of the instruments sits atop the dash and looks like an add-on tachometer from a hotrod. The ducktail integrated rear spoiler is very cool.
Since the concept car is based on the standard production smart EQ fortwo cabrio, the concept can be driven. Smart says that its future is all electric and it hasn't offered a gas-powered vehicle in the US since 2017. It will also move to sell only EVs in Europe with the rest of the world getting no gas vehicles later.
SOURCE: Smart