smart for-us electric pick-up packs smartphone mirrors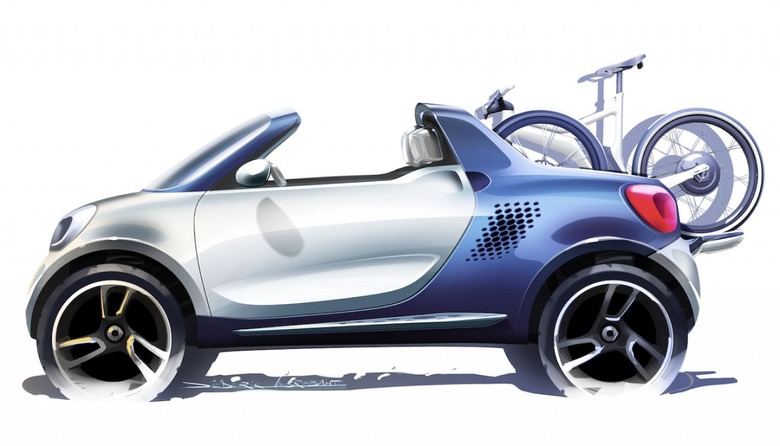 Compact car manufacturer smart has revealed its latest concept, the smart for-us, an Earth-friendly electric pick-up that's just 3.5m long. Set to debut at the Detroit Motor Show, the for-us is powered by a 55 kW magneto-electric motor fueled by a 17.6 kWh li-ion battery, good for up to 120kph (75mph) though smart is yet to confirm range. There's no shortage of other tech, either, including replacing the rear-view mirror with a smartphone and a video camera.
Meanwhile the two seats are like bright yellow hammocks, split in the middle for extra comfort, and the dashboard is suitably swoopy for a concept, with a combination of mother-of-pearl white and brushed aluminum. The tailgate is electrically operated, and when all the motorized parts have finished shuffling out of the way, reveals a 90cm-long load area.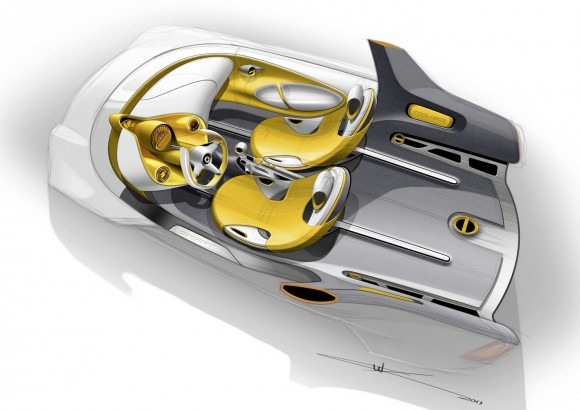 That's not going to compete with a dual-cab pick-up truck, but it's not bad for a vehicle that measures 3.547 x 1.506 x 1.701 meters; smart expects it to be put to use with a pair of the company's existing electric bikes. In fact, there are two charging points for the bikes in the loadbay itself, allowing you to keep them topped up while you transport them.
This isn't the first unusual, cutaway version of a traditional smart from the company. Back in 2002 smart launched the limited edition crossblade, a pared back modification of the regular fortwo that lacked a windscreen, doors or roof. Right now, though, smart is only saying that the electric powerplant of the for-us will make it to production, at the heart of the smart fortwo electric drive set to go on sale in spring 2012.