smart EQ fortwo, forfour lead Mercedes-Benz's electric dreams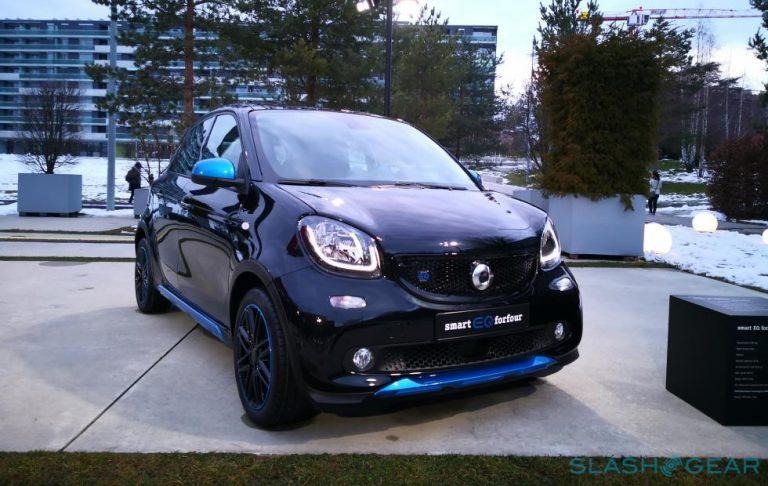 Electric is the future. smart CEO Annette Winkler already said so last time we talked with her about the smart vision EQ fortwo concept EV. Now Mercedes-Benz is echoing that slogan as well. At the Geneva Motor Show, smart and Mercedes-Benz showed off the power their combined passion for pushing the electric campaign forward. The result is the smart EQ fortwo and forfour. For those in the US, these are the familiar all-electric cars that have been silently rolling in cities. For Europe and for the future, these two are the heralds of Mercedes-Benz's dreams of an all-electric world.
It's impossible to talk about the smart EQ fortwo and forfour without talking about Mercedes-Benz's EQ. After all, these are the very same cars under the hood. It's much more than just rebranding for Europe, however. It's about leading the way towards that electric future.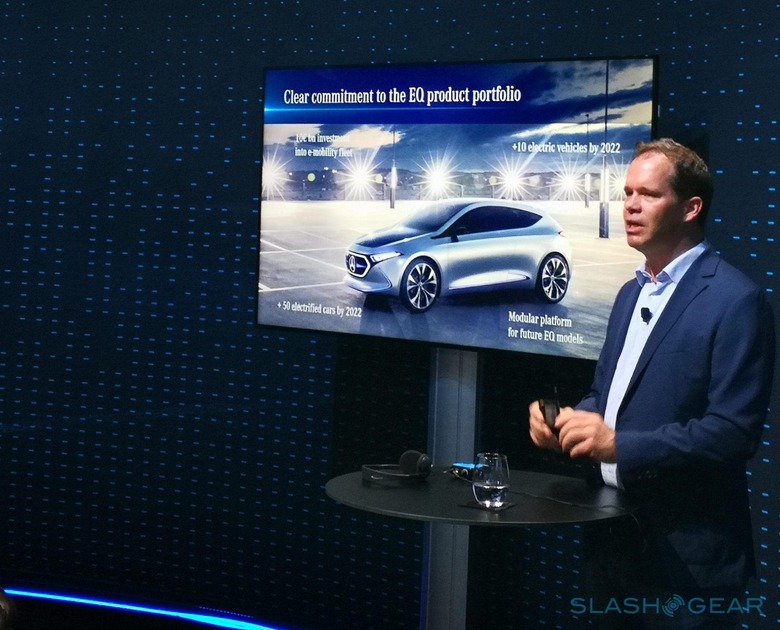 EQ is Mercedes-Benz's blanket brand for all things electric. It stands for, not emotional intelligence, or not just emotional intelligence, but electric intelligence. It embraces connectivity, autonomous driving, shared mobility, and electric mobility. It has been realized in the EQ Boost 48-volt system that drives powers and drives its Integrated Starter Generator found in its hybrids. It has been seen in its EQ Power+ Formula 1 combustion engine, which, in turn, will be behind AMG's Project ONE supercar. And it drives Mercedes-Benz's mission to have 10 all-electric cars, across all its segments, by 2020.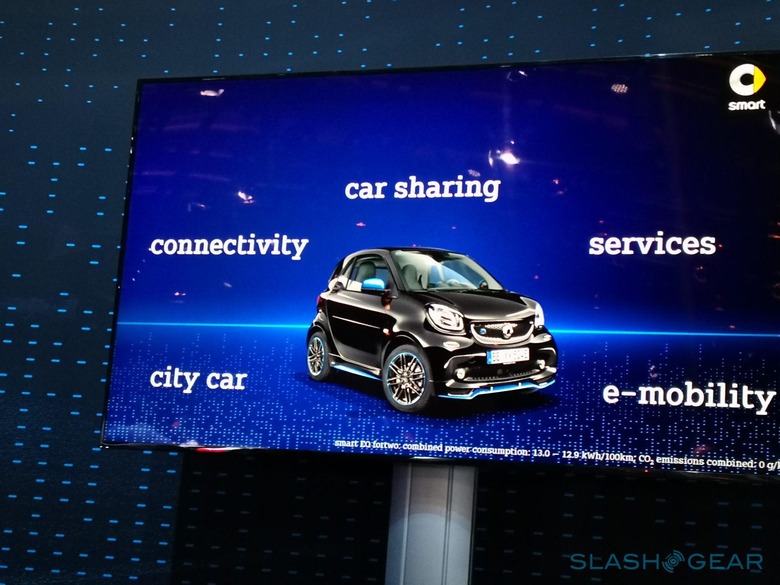 Of course, this isn't anything new for smart. The company, which paints itself a pioneer in adopting new and bold technologies, already committed itself to an all-electric future since last year. Now it is bringing that spirit and zeal to the rest of Mercedes-Benz's portfolio.
But smart's electric ambitions have never just been about electric cars, and neither is EQ. It is also about the ecosystem that supports and promotes an electric lifestyle. Along with the debut of the smart EQ EVs comes the smart EQ control app. It's more than just an app for your car. It's a personalized app for your car. The app, for example, shows your smart or smart EQ electric car against the backdrop of the city you're currently in. A personal touch so to speak. The app Connects you to your car's status, lets you Control it from afar, and prepares for Comfort even before you step inside.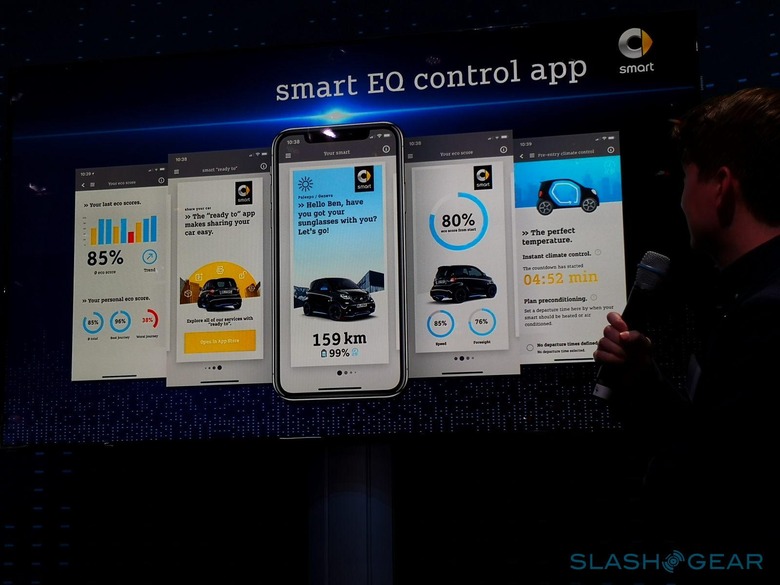 An electric car, however, lives and dies by its charge. Considering the smart EQ cars are meant more for city travel, range might not be much of a problem. Charging times, just like for smartphones, always are. That is why Mercedes-Benz is launching a new 22 kW quick charger that can power up the car from 10% to 80% in under 40 minutes. The bad news, that charger isn't coming to the US because of the current complexity of energy supply in the country. Fortunately, Winkler sees it as a challenge rather than a quitting point.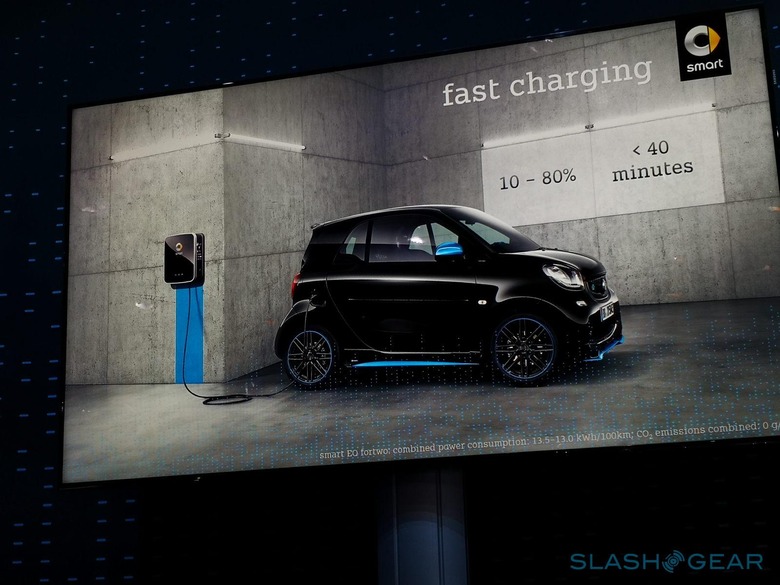 Last and definitely not the least, a new "ready to share" ride-sharing service will become available. This service fulfills smart's vision of reducing car volume in cities with true, easy to use ride-sharing systems. It will be an optional package available not just for electric smart cars but even the existing combustion ones. For now, it's reach is availability is limited to France, Germany, and Italy.