Smart EQ Fortwo EV Is Axed In The US And Canada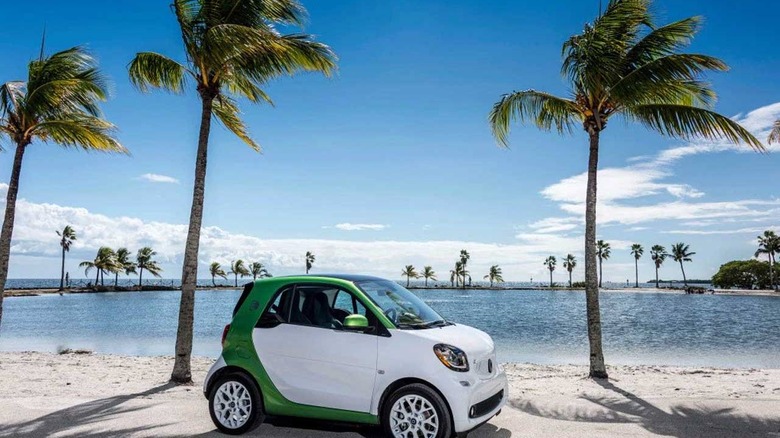 Daimler has been building the tiny smart fortwo for a while, and the quirky car isn't a big seller. The EV version of that car is called the smart EQ fortwo and Daimler AG, the parent company of smart, has announced that at the end of the 2019 model year the EV will no longer be sold in the US or Canada.
As for why the EV will be discontinued in the two countries, Daimler cites "a number of factors" that include a declining micro-car market in both countries along with high homologation costs for a low volume model. Owners of the vehicle can rest assured, MBUSA and Mercedes-Benz Canada will continue to offer service for EV and gas-powered smart fortwo models.
Smart model years begin and end in the middle of the year. Speculation suggests that the EV will end production in June. The assumption is that sales of existing stock will continue through the end of the year. While sales of the EV are ending in the US and Canada, smart will continue to be sold in other parts of the world.
Daimler will still offer EVs in the US and Canada, but the Mercedes-Benz brand will carry the EV strategy for the company. The EV that is coming from the brand is the EQC expected in 2020. Smart stopped selling the gas-powered version of the fortwo in the US and Canada at the end of the 2017 model year.
Selling such a tiny car in a country like the US where buyers prefer trucks and SUVs was a difficult proposition. The smart fortwo landed in the US for the first time in 2008 having launched in Europe ten years earlier.