Smart Electric Drive coming to the US in 2013 starting at $25,000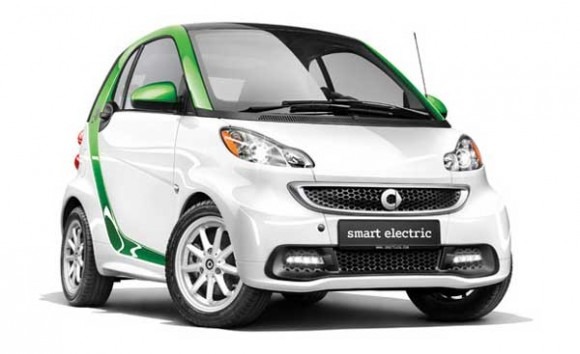 Smart cars have been available in the United States for several years now. Odds are you've seen one of these tiny little gasoline-powered two-seaters cruising the streets in your area. What you probably haven't seen cruising around the streets is the electric version of the Smart car. Smart is on the third generation of its electric vehicle and in 2013, the car will come to the US.
The Smart Electric Drive will be the most affordable electric car in the United States when it debuts at $25,000. The $25,000 MSRP is not counting any of the US federal tax credits that electric vehicles are eligible for. Some cities and states also offer state and local tax credits as well. The federal tax credit on the electric vehicle is $7500 making the car $17,500 after tax credits.
The standard version of the car is hardtop coupe. A cabriolet version will also be available in 2013 starting at $28,000. Previously, the Smart Electric Drive car was only available on a lease. These little electric vehicles have lithium-ion batteries with 93 individual modules the car charges from a standard household outlet or a faster 240 V charging station.
Smart is mum on the exact driving range of the vehicle. Typical EVs can drive around 40 to 50 miles per charge. People interested in the Smart Electric Drive can pre-register to get more information when the car becomes available.