Small Turbocharged Engines Don't Deliver On Fuel Economy Promises Says Report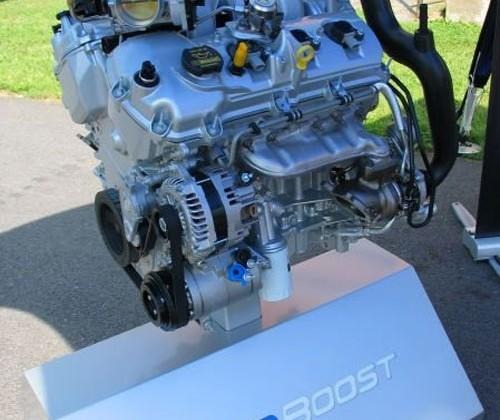 Automotive manufacturers all around the world are working hard to make their vehicles more fuel-efficient. The US federal government has mandated new fuel economy standards that will go into effect in coming years that require automotive manufacturers to create engines that use significantly less fuel than most vehicles use today. To do this, many automotive manufacturers resorting to smaller displacement turbocharged engines.
The promise with the smaller displacement turbocharged engines is that they will deliver the same sort of performance that larger displacement naturally aspirated engines offer, while delivering better fuel economy. However, Consumer Reports claims that most small turbocharged engines aren't delivering on fuel efficiency claims. According to the publication, typical turbocharged cars have slower acceleration and no better fuel economy than models with larger conventional engines.
Consumer Reports specifically points out the EcoBoost-powered Ford Fusion it recently tested. The vehicle uses a 1.6-liter turbocharged engine and compared to the same vehicle with a conventional 2.5-liter four-cylinder, the turbocharged engine was slower to 60 mph than most competitors and only achieved 25 mpg in fuel economy. That fuel economy rating puts the turbocharged vehicle among the worst performers for fuel efficiency in the segment.
Ford wasn't alone in getting dinged; the turbocharged Chevrolet Cruze received similar comments. However, the publication does say that BMWs turbocharged four-cylinder engines are able to deliver good fuel economy and acceleration. The moral of the story is for consumers to not assume a turbocharged engine is more fuel-efficient according to Consumer Reports.
[via Consumer Reports]