Slingbox M1 spotted trying to resurrect wireless video shifting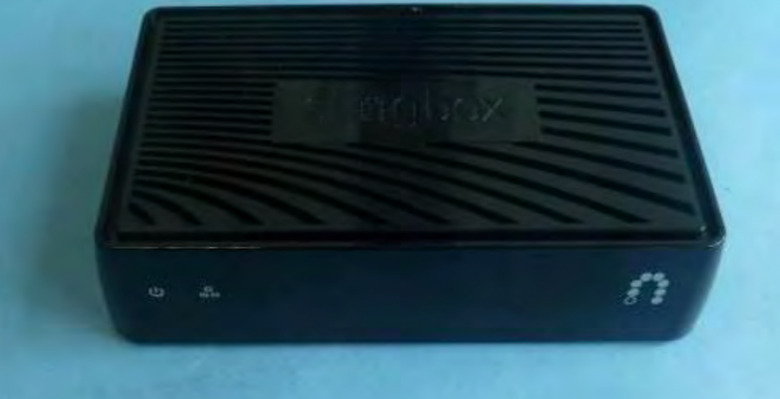 Things have been quiet from media streamers Slingbox of late, but thanks to the FCC we've got a glimpse of a new model, the Slingbox M1, which looks set to release soon. Packing WiFi connectivity in a compact footprint, the M1 will presumably continue Sling's tradition of placeshifting video, taking content you already have access to in one location, such as through a cable PVR, and squirting it elsewhere in the home or to various mobile apps.
The FCC filing, spotted by Zatz Not Funny, has been slapped with a confidentiality agreement, so details like the user guide and full test results are unknown at this stage.
However, there's a small photo of the box itself – shown above – as well as confirmation of the product name. The expectation is that the M1 will sound the death knell for the Slingbox 350 announced in late 2012, which supported Full HD video streaming but lacked integrated WiFi.
Whether there's still a market for this sort of streaming remains to be seen, however. Sling's original premise was that people were paying for access to content but finding it stuck to a single screen in their home; Slingbox therefore hooked up to that source and pushed it out over the internet, either to another location in the home or to the company's Windows, Mac, iPhone, and Android apps.
Since then, of course, on-demand services like Netflix and Hulu Plus have proliferated, with some even opting to cut their cable service altogether.
Sling could sweeten the deal by adding on-demand playback support to the M1, but we won't know until it gets its official announcement.
VIA Zatz Not Funny
SOURCE FCC