Sling TV's new cloud DVR solves its biggest problem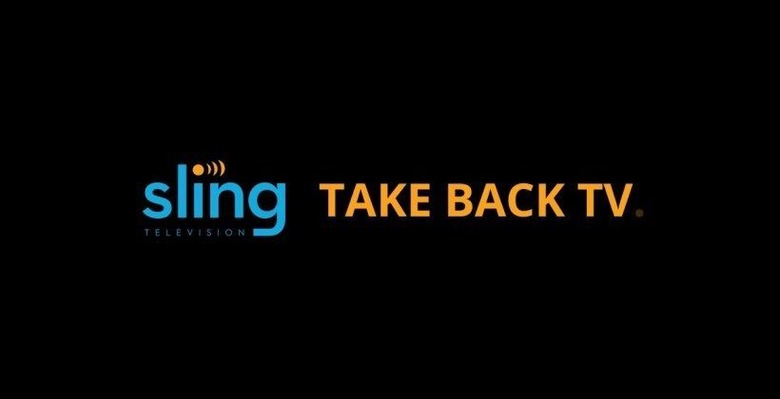 Sling TV has addressed its biggest problem with the unveiling of a new cloud DVR feature, the same type of DVR offered by competitor PlayStation Vue. The news comes shortly after Sony dropped Viacom channels from its own service — the same channels still offered by Sling TV — making it a prime opportunity for parent company Dish Network to poach some of Sony's now-disgruntled customers. The new feature's announcement also slips in just ahead DirecTV NOW's launch.
Sling TV is a live television service that streams over the Internet, one that doesn't require any special hardware or contracts, and that offers channels as packages that can be added onto a base plan. One of the biggest criticisms about the service was the lack of DVR functionality, an arguable necessity in a world where people rarely have time to sit down and watch their favorite shows when they first air.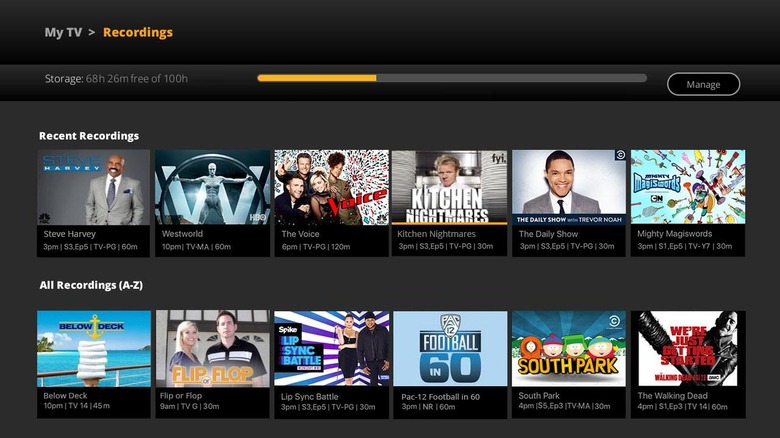 The company was soon one-upped by competitor PlayStation Vue, a similar live streaming television service that also included a 'cloud DVR' feature enabling users to save their favorite shows in the cloud for access over a limited period of time. Sling TV's own cloud DVR feature will work similarly, giving users 100 hours of free DVR storage during its beta period.
The beta starts in December and will be made available to Roku users first; those users will need to request an invitation to join the beta, however. The DVR feature won't be available on all channels, Sling TV cautions, though it isn't clear which ones will be excluded. Those compatible with the feature, though, will offer pausing, fast-forwarding and rewinding, and the ability to record things like whole series or individual episodes.
Other DVR features include conflict-free recording, which means multiple shows can be recorded at once. The oldest watched shows will be deleted first to free up space for new content, while all DVR content will be accessible via the 'My TV' screen. It is suggested that users may be charged for higher hours of DVR storage in the future, but that isn't clear at this time.
SOURCE: Sling TV Blog