Sling TV Coming To LG TVs With webOS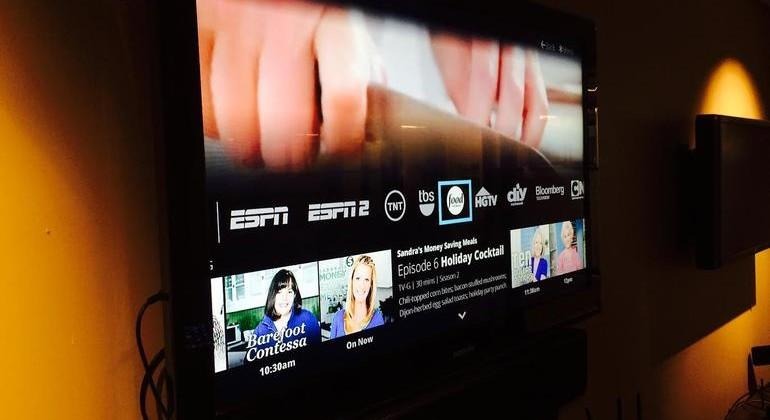 CES 2015 brought us two pretty cool things in webOS for LG TVs and Sling TV. Sling TV is a cord cutter's dream come true. Rather than having to sign up for a cable subscription, Sling TV users can sign up for packages of TV content that streams to them via the Internet. If you're taking a hard look at an LG TV with webOS (or maybe already have one), we've got good news. Sling TV will come to your LG TV.
According to LG, both webOS 1.0 and 2.0 will stream Sling TV content to users starting this year:
In 2015, LG will join forces with the live, over-the-top television service Sling TV. LG Smart TVs with webOS 1.0 and 2.0 will stream Sling TV's live sports, lifestyle, family, news and information channels, Video-On-Demand entertainment and the best of Internet video through an Internet connection.
That's good news for LG TV owners who have a webOS-capable set. Sling tV turned a lot of heads at CES this year, breaking the mold for how TV content is delivered. The ability to get on-demand content as well as live TV without a cable subscription is going to make a lot of people happy.
Even if you go through cable to get your Internet connection, Sling TV might undercut your cable company on pricing. Their packages are also a bit more intuitive.