Sling TV Cloud DVR arrives on iOS and Windows 10: here's how to get it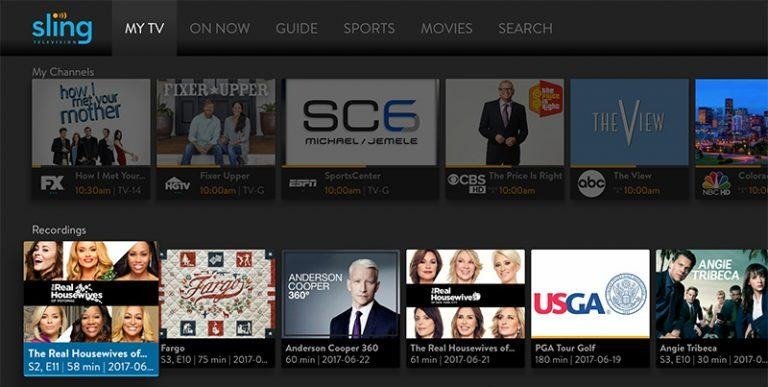 Sling TV finally began rolling out a cloud DVR feature earlier this year, possibly doing so in response to a growing number of competitors who offered the arguably vital feature. The rollout has been slow, though, arriving on only select devices as the company irons out the issues. Now it has finally made its way to two big platforms — iOS and Windows 10 — but getting it isn't as simple as firing up the app.
We saw the cloud DVR feature arrive on Amazon devices way back in March, and that was later followed by a launch on Roku and Android, then LG smart TVs and, finally, Apple TV in April. Now the next big cloud DVR rollout is happening on Windows 10 and iOS, as well as the AirTV Player. Speaking of the AirTV Player, its interface has also been updated with some big new features.
But as far as the cloud DVR goes, it is not offered as a free service on the platform, instead requiring users to sign up for it. If you're using Sling TV on either platform and don't see the DVR option, that's why. To get it, you'll need to head into your account settings and specifically choose the feature. Adding it tacks another $5/month onto your monthly plan cost, and gives you 50 hours of recording capacity.
The DVR comes with a bunch of related features, such as the ability to record multiple shows at once without conflict, as well as auto-management of the recordings that deletes the oldest ones first. There's the ability to protect any recordings you want to keep forever; they don't expire. As well, recordings can be sorted into folders. It should be noted, though, that DVR recording isn't available on every channel.
SOURCE: Sling TV