Sling TV brings cable channels to cord cutters for $20/month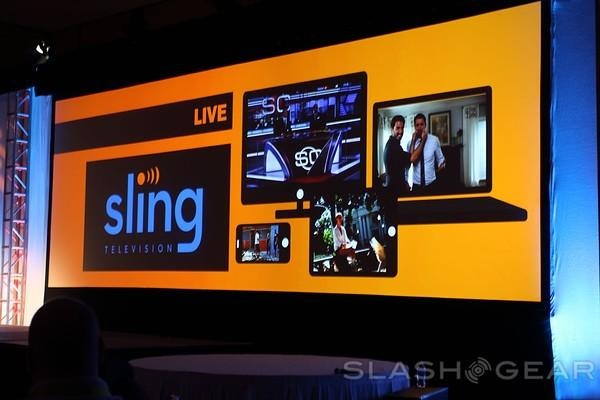 What is Sling TV? It's not the Sling you might be thinking of for media consumption, but it's close. While the Sling Player lets you broadcast content just about anywhere you like, Sling TV lets you subscribe to cable without having to go through a legacy Cable TV provider. It's Internet cable, and comes courtesy of Dish. Maybe best of all, it only runs $20/month. For that spend, you get access to a variety of popular cable TV channels, including ESPN.
TNT, TBS, CNN, Food Network, Cartoon Network, HGTV, Disney Channel, Adult Swim, and ESPN2 round out the Sling TV lineup.
The immediate attention grabber is ESPN, where sports have long been the bane of cord cutting. With Sling TV, you'll not have to miss out on the core experience. Sling TV broadcasts to the browser, your Xbox One, or a streaming device like Chromecast.
An accompanying app (iOs and Android) brings the streaming to your various devices, or you can view content via the Sling TV web portal. The app is set to make its appearance on devices like Amazon Fire TV, Fire TV Stick, and Nexus player as well.
Sling TV also lets you add on "genre" packages for $5 each, starting with "Kids" and "News". Dish says providing packages is sold for business and consumers, while allowing us to cherry-pick channels would be cost-prohibitive.
Sling says it's live, too. While streaming typically meant waiting a day or two for it to hit a service like Hulu, Sling promises live content. That is going to be a big deal for sports fans.
We'll also still be sitting through commercials. Still, for those who don't want a cable subscription, the untethered cost of Sling TV might be enticing. It launches later this month, too, so interested parties won't have to wait too long.