Sling TV adds new Extras deal, raises price for some customers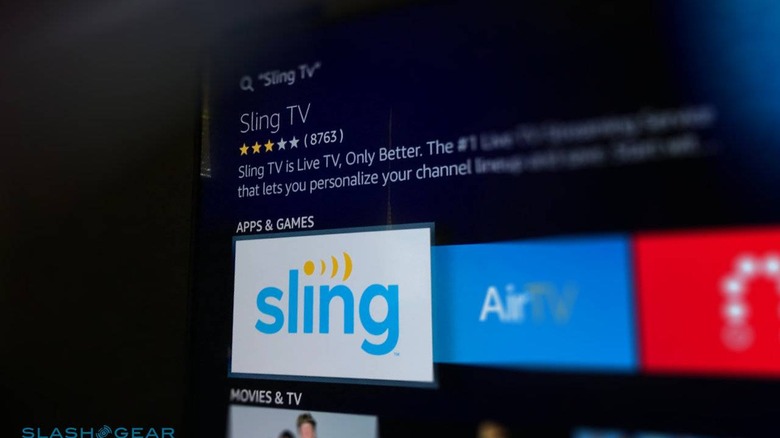 Sling TV has announced two big changes to its service, offering good news for customers who want access to the most entertainment possible, but bad news for sports fans. Under the change, Sling TV is now bundling eight of its 'Extras' under a single monthly fee, essentially offering customers access to these channels at half off if they sign up for all of them. On the flip side, Sling says its Orange customers will start paying more for the Sports Extras option.
Sling TV operates a bit differently than competing over-the-top television services. Rather than offering customers subscription tiers mirroring what is offered by cable and satellite providers, Sling TV offers two different base packages called Sling Orange ($25/month) and Sling Blue ($25/month), as well as a bundle of both Orange and Blue for $40/month.
Each option comes with its own base channel lineup, which users can expand upon by paying for 'Extras.' These add-ons come with various prices, such as the $5/month Kids Extra with eight additional kids programming networks, News Extra for $5/month with several news networks, and more.
One of these add-on options is 'Sports Extra,' which now costs $10/month for Sling Orange subscribers, bringing it to the same price paid by Sling Blue customers. This new price will appear for existing Orange subscribers starting on August 1. Nothing about the Extras package is changed, and it remains $10/month for Blue subscribers and the Orange + Blue bundle plan.
The company has good news for customers who already pay for several add-on options, and it's called 'Total TV Deal.' The new offering costs a flat $20/month to get the following eight Extras: Sports, Kids, News, Lifestyle, Heartland, Hollywood, and Comedy, as well as 50 hours of Cloud DVR storage. This is less than half the cost of what a customer would be charged for each add-on individually.