Slimger: a slim portable battery that fits in a wallet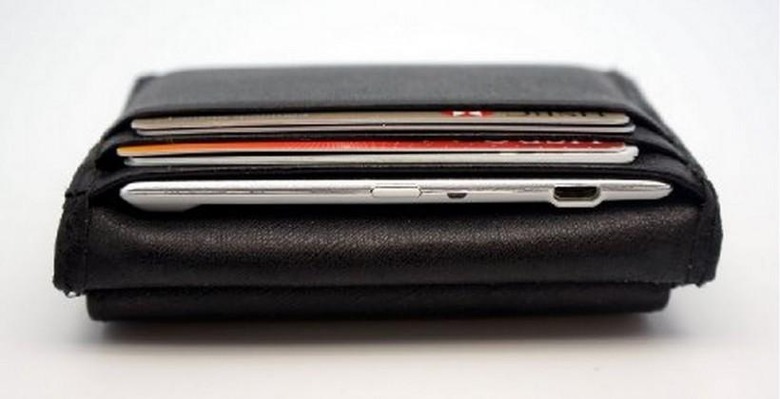 A device called Slimger was recently funded on Indiegogo, and it is quite possibly the most convenient portable battery we've seen thus far. Unlike common bulky portable batteries that require a pocket or bag, the Slimger is ultra-thin to the point of being nearly as convenient as a credit card, in that it can fit in your wallet, slip in a shirt pocket, or any other number of handy places. The device's makers are planning to start delivering Slimger next month.
Slimger is bid as being a bit larger than a credit card, and it features an integrated charging cable that removes the need to carry around a separate cord. The Slimger-u model is being offered with micro USB for related devices, and there's also a Slimger-i model for the iPhone 5 and higher.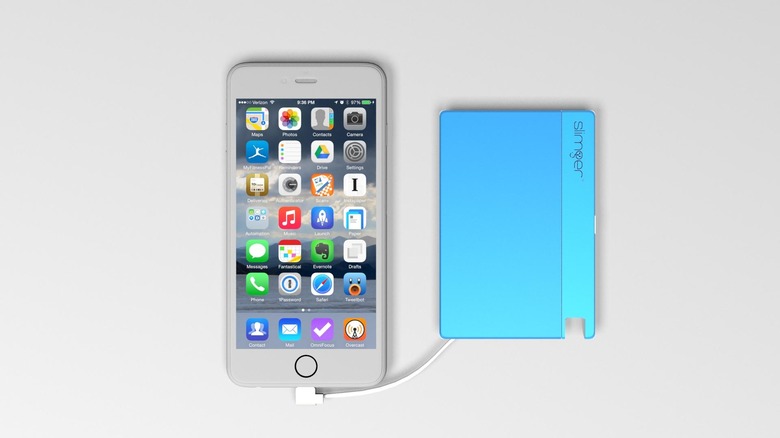 The unit itself measures in at 92mm x 66mm x 4.8mm, and weighs 1.9 ounces. The case is made from anodized aluminum, and the battery has a capacity of 1,400mAh. It takes a little over an hour to fully charge the Slimger, and half an hour to charge the iPhone 6, according to the makers.
The device is being offered in five colors: black, white, blue, pink, and yellow. The Indiegogo campaign was successfully funded, and still allows for "pre-orders" ahead of the shipping plans. A pledge of $54 USD will get you two Slimgers in whatever color you'd like.
SOURCE: Indiegogo