Sleep tracking could be the next big Apple Watch feature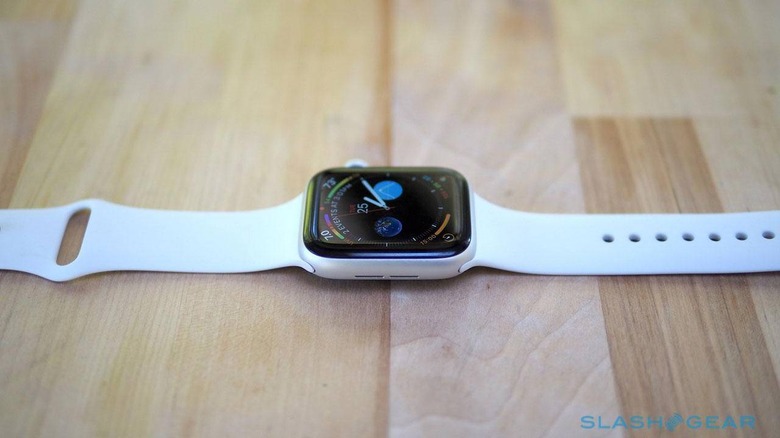 Ever since the Apple Watch launched, Apple has been slowly outfitting it with more and more health features. The next health feature Apple looks to add could indeed be a big one, as a new report says that sleep tracking is on deck. Such a move wouldn't be very surprising, given Apple's competition in the wearables space and its recent acquisitions.
Back in 2017, Apple acquired a company called Beddit, which makes sleep tracking hardware that was quickly integrated with Apple Health. Though Beddit's Sleep Monitor is quite a bit different from a smartwatch, the acquisition made it clear that Apple wanted to fill out its health offerings with sleep tracking.
Today's report comes from Bloomberg, which spoke to people familiar with Apple's plans who say that sleep tracking is currently in testing. One of those sources also said that we could see a sleep tracking Apple Watch by 2020, so it sounds like 2019's Apple Watch will ship without this functionality.
As Bloomberg points out, the presence of sleep tracking might mean other upgrades for the Apple Watch too. One of the main selling points for Fitbit's fitness trackers is their long battery life, allowing users to wear them continuously over multiple days and nights before they need to recharge. The Apple Watch Series 4, on the other hand, only offers an Apple-quoted 18 hours of battery life, which can make this holistic approach to fitness tracking difficult.
Presumably, an Apple Watch that ships with sleep tracking will also have a bigger battery than current and previous models. There's also the possibility that we'll see a low-power sleep tracking mode to keep overnight battery usage low, but regardless, it seems that Apple will need to do something to extend battery life if it wants the Apple Watch to double as a sleep tracking device.
As always, keep in mind this is merely a rumor at this point. We may never see proper sleep tracking come to the Apple Watch, even though Apple's health and fitness ambitions seem to be pointing in that direction. We'll see what happens from here – and if any future rumors back this one up – so stay tuned for more.