Slate 7 Extreme And Slate 8 Pro Feature NVIDIA Tegra 4 And Android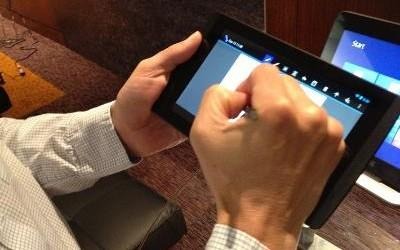 HP has already unveiled pair of new Android tablets earlier today and it has a couple of other tablets ready to throw into the Android ecosystem. HP has announced the Slate 7 Extreme running the NVIDIA Tegra 4 processor. The tablet offers a digitizer pen that snaps into the tablet case.
When the digitizer pen is removed from the case, the tablet offers apps that can be used with the digitizer pen. Users can assign any apps they like to be offered as pop-ups when the pen is removed. The tablet also features active palm rejection allowing users to place a hand on the screen and write without dealing with accidental input.
HP promises low latency allowing you to make handwritten notes and to use the digitizer pen for artwork for photo editing. The tablet has a seven-inch screen with a resolution of 1280 x 800 and has HDMI output allowing you to connect it directly to a big-screen TV. The tablet promises up to 10 hours of use or charge.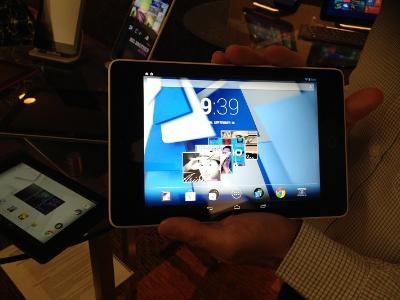 The other tablet is the Slate 8 Pro and it's aimed at business users. It features eight-inch screen with a resolution of 1600 x 1200. The tablet has a 4:3 aspect ratio and has integrated Beats Audio. It also uses NVIDIA Tegra 4 giving it the power to be used for gaming when you're not working. Pricing and availability for these tablets is unknown at this time.