HP Slate 7 HD And Slate 10 HD Tablets Offer 4G Connectivity And Android Power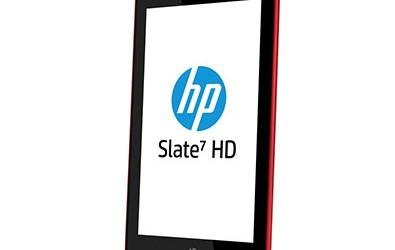 HP has revealed several new products this week including a couple new tablets running the Android operating system. HP isn't offering all the hard specifications on its new tablets right now, but it is giving up a few details. The tablets are the HP Slate 7 HD and HP Slate 10 HD.
As the name suggest the tablets have 7-inch and 10-inch screens with HD resolution. Both tablets can also be fitted with optional 4G connectivity. The tablets can access Google Play and feature integrated Beats Audio.
HP also calls out integrated two-camera vision as a feature for both tablets. These tablets also include two years of free mobile Internet service with certain models. The free Internet service does have a couple caveats.
Users only get up to 200 MB of 4G data use per month at no cost and it uses the T-mobile network. The good news is that the data is free and there is no service contract requirement, the T-Mobile network is spotty in many rural areas making it more attractive for people who live in larger cities. Both of these tablets are expected to launch in November in the US with pricing and more details announced closer to launch.
SOURCE: HP