SlashGear Partying With Kid Rock At 2008 GM Style Event [UPDATE]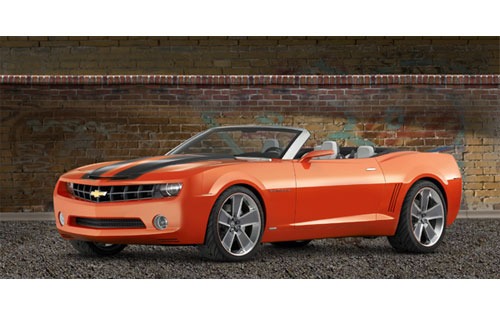 If you've never heard of the GM Style event, it is basically a blend between high fashion, music and cars. Other performers and celebrity appearance this year include DJ Samantha Ronson, Maroon 5 and Mary J. Blige.
General Motors announced yesterday that Kid Rock can be described as the "contemporary embodiment of rock and roll," and will be sharing the runway with GM's 500-horsepower E85 Hot Rod and Chevrolet Camaro convertible concepts.
Make sure to check the GM Style event tag for coverage throughout the night.
Update: 5:05 PM, arrived at "the tent". The security is extremely tight. We were informed that if we lose the wristband – we are SOL.
Update: 5:45 PM, my sources could be wrong about the Victoria Secrets thingy – tonight.  Stay tune.