SlashGear Exclusive: Samsung's SGH-i550 HSDPA business phone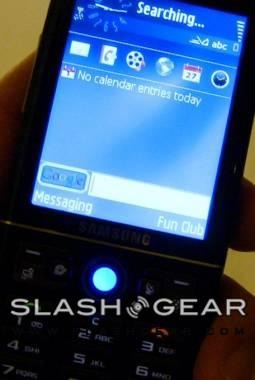 We may receive a commission on purchases made from links.
If Samsung's flirtation with B&O is a little too extreme for you, but you still fancy some of that HSDPA goodness, then maybe their upcoming SGH-i550 will suit you.  A traditional candybar handset, the i550 ran the risk of being overlooked at Samsung's press event, but there are certainly enough features to make it worth your while seeking it out.  Aside from the aforementioned HSDPA, Samsung have added a Blackberry-esque illuminated trackball for speedy control, as well as a large 2.6-inch screen and GPS.Check out the video walkthrough of the Samsung SGH-i550 after the cut
 https://www.youtube.com/watch?v=gd_D-aIWVY4
The whole thing runs on the established S60 OS, meaning there's a broad range of third-party software out there if you're looking to scratch a particular itch.  A 3.2-megapixel camera with autofocus and flash is ideal for filling up the 150MB of internal memory, but there's also a microSD slot for augmenting it; you can use the onboard software to edit photos and videos without needing to transfer them to a PC.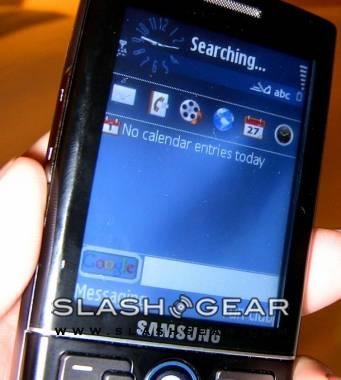 Dedicated music, internet and sat-nav hotkeys, an FM radio and microUSB socket round out the functionality on what is a particularly impressive rival to Sony Ericsson's established cameraphone range.