SlashGear Covering Google I/O Live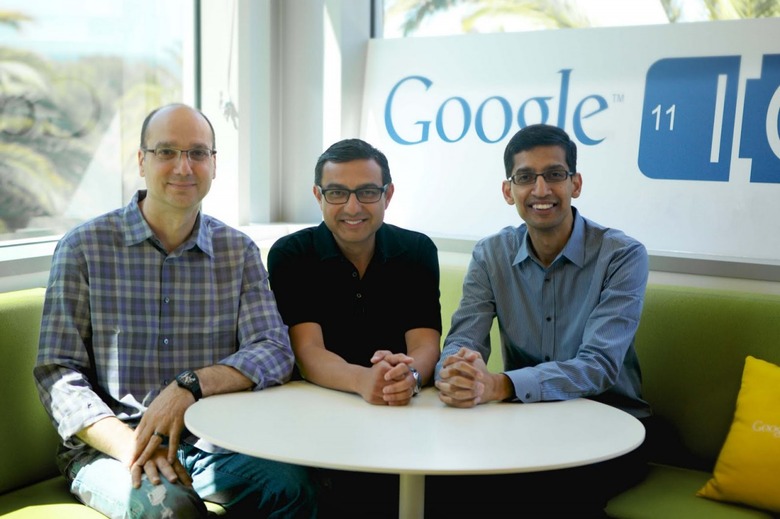 Google I/O is happening less than 24 hours from now, Tuesday and Wednesday May 10th and 11th. There is sure to be exciting news coming out of the event, and SlashGear will be there in force to cover it for you. We will be giving you up to the minute coverage, both on the site and on our Facebook page. Be sure to like us on Facebook if you haven't already to be the first to hear about any breaking news. Our team at the conference will be posting on Facebook and Twitter first, and then we will be giving you more detailed information here on SlashGear. Continue past the cut to see what you can look forward to from Google I/O.
We know that there will be more information about the new Android Ice Cream Sandwich, plus a likely annoucement about Chrome. We also expect to hear about an update to the Market store, an annoucement about Google TV, and at least three Chrome notebooks. The keynotes will focus on Android and Chrome, and we will be seeing what Google has planned for these platforms.
In addition to following our coverage, be sure to get the official Google I/O app. Our good friends at Android Community have detailed the features of this tightly integrated app for you. You can browse the sessions, read descriptions of the speeches and speakers, and follow Google's official bulletins from the event. There is also a live stream from Twitter about the event.
So, be sure to glue yourself to SlashGear Tuesday and Wednesday, and don't miss a second of the excitement from Google I/O.
Google I/O: countdown to the keynote kickoff

In less than 24 hours, we'll be kicking off Google I/O 2011, our annual developer conference here in San Francisco. With more than 5,000 participants from 60 countries, including 110 sessions, 261 speakers and 152 Sandbox partners, this year's I/O will be the biggest one yet.

This year's keynote presentations will highlight the biggest opportunities for developers and feature two of our most popular and important developer platforms: Android and Chrome. Google engineers from Andy Rubin and Sundar Pichai's teams will unveil new features, preview upcoming updates, and provide new insights into the growing momentum behind these platforms.

Plus, for the first time in Google I/O history, you'll be able to join us throughout the two days at I/O Live. We'll live stream the two keynote presentations, two full days of Android and Chrome technical sessions, and the After Hours party. Recorded videos from all sessions across eight product tracks will be available within 24 hours after the conference. Whether you'll be joining us in San Francisco or from the farthest corner of the world, bookmark www.google.com/io and check back on May 10 at 9:00 a.m. PDT for a fun treat as we count down to 00:00:00:

If you're attending the conference this year, we can't wait to meet with you and share our vision for the future of web and mobile development. If you aren't able to make it this year, you can continue to follow us on the Google Code Blog and on Twitter (#io2011) over the next two days as we share photos, videos, news, and recaps of the event. It's going to be an exciting 48 hours!

Vic Gundotra, Senior Vice President of Engineering